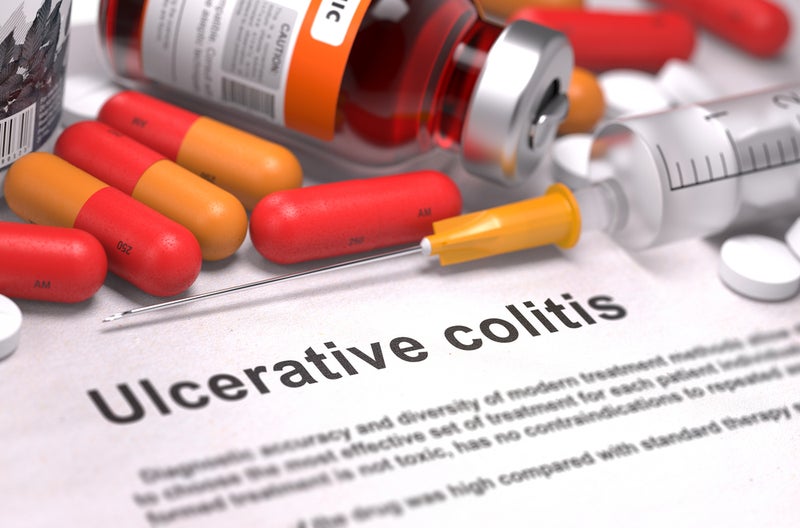 Stelara was approved by the US Food and Drug Administration on 21 October for moderate to severe active ulcerative colitis (UC) patients. 
Efficacy data through Week 92 and Week 96 from the Phase III Unifi long-term extension study (LTE) for Stelara were presented by Janssen at the 2019 United European Gastroenterology Week (UEGW). 
Data showed that the drug sustained remission in patients with moderately-to-severely active UC through 92 weeks, with no new safety signals observed. Although Stelara has a fairly robust profile, the UC market space is becoming crowded so Janssen must position Stelara effectively to optimize sales.
Although Stelara has been approved, it continued to show favourable efficacy and safety for UC patients in the long-term extension of the Phase III UNIFI study. Symptomatic remission was displayed in 65.2% of patients who administered the drug every 12 weeks (Q12W) and 65.0% of patients who administered the drug every eight weeks (Q8W). Safety observations were consistent with the Week 44 UNIFI maintenance data, as seen at ECCO 2019, with no further safety signals observed; serious adverse events out to Week 96 were 5.0% and 5.7% for Q12W and Q8W, respectively.
With continuous good results in UC, Stelara has the potential to challenge Entyvio because it's the first non-anti-tumour necrosis factor (TNF) subcutaneous drug approved in UC, and it has a strong safety profile to its rival anti-integrin. However, from indirect comparison with Phase III UC trials for Entyvio and Stelara, Entyvio seems to induce a higher rate of clinical remission (when defined as Mayo score less than or equal to ≤ 2 points, with no individual sub-score greater than > 1) than Stelara. 
Of the UC patients who were administered Entyvio, 66% of patients were in clinical remission at week 52; with Stelara, of the UC patients who completed UNIFI, and 57.9% of patients were in clinical remission at week 44. However, Stelara has managed to gain an advantage in the market because Takeda is still awaiting approval for the subcutaneous version of Entyvio, which is expected to launch in the last quarter of 2019. 
Recently Stelara has displayed promising results across other inflammatory indications (including Crohn's disease and psoriasis), so may then benefit from existing familiarity among physicians, particularly gastroenterologists. GlobalData has forecasted Stelara to generate $172.2m by 2026, which is 3% of the UC market in the 7MM. As well as Takeda's Entyvio, Janssen will have to contend with Pfizer's Xeljanz whose oral formulation may prove popular with patients. 
Furthermore, GlobalData has priced Stelara's annual cost of therapy at $101,000, making it the most expensive treatment in the UC landscape; this alone could prove damaging to the uptake of the drug.
To gain traction in the UC market, Janssen will have to optimize the price, market the drug effectively, and conduct post-marketing surveillance studies. With Janssen's experience in irritable bowel disease (IBD) with the launch of Remicade, the company can leverage its resources to effectively position Stelara in UC.