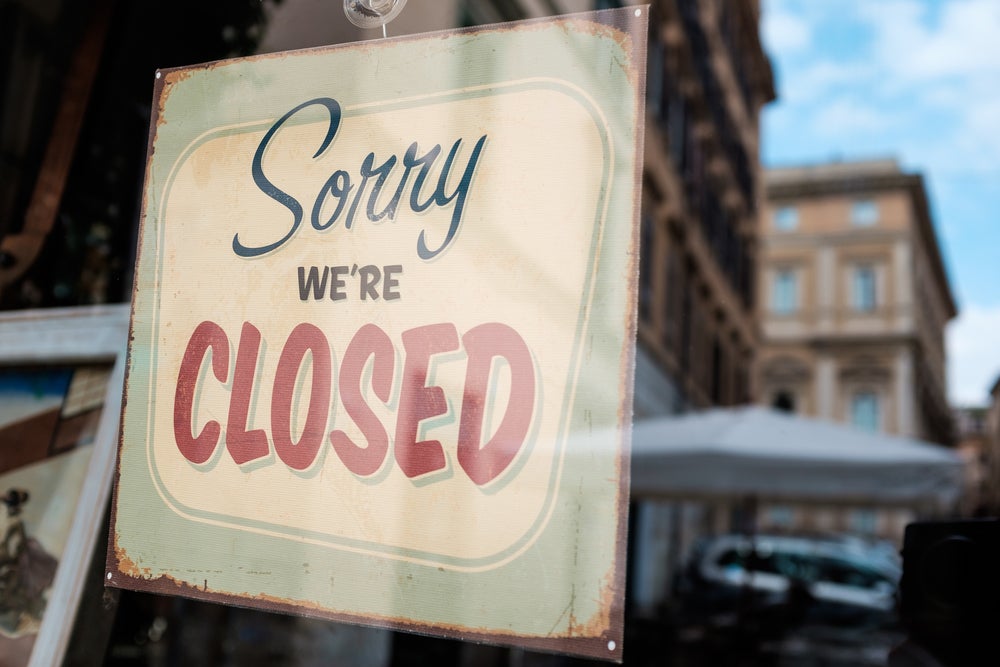 The Covid-19 pandemic may lead to unknown economic challenges as countries across the world face rising unemployment rates and inflation. Governments are trying to minimise the impact of the pandemic through economic relief packages but it may lead to huge debts.
Anders Åslund
Anders Åslund, an economist and author, tweeted about the unknown consequences of the Covid-19 outbreak. He noted that the pandemic may lead to deflation or inflation or both in different parts of the world over different periods of time.
Åslund made this commentary while sharing a tweet on Germany's €1 store increasing prices by 10%. He noted that macroeconomic stability will be challenging during the current pandemic.
This is one big economic unknown. Will we get deflation (minimal demand) or inflation (even less & more expensive supplies, while too much liquidity)? Both are possible & might occur in different places at different times. Macroeconomic stability will be challenging. https://t.co/ON0G0XygTA

— Anders Åslund (@anders_aslund) May 10, 2020
Jonathan Portes
Jonathan Portes, professor of economics at King's College London, tweeted about the basic things that need to be done to address the unemployment issue in the UK. He noted that people's income should be supported, viable jobs should be made available for workers after the crisis and help should be provided to workers to find new type of jobs if their old jobs are no longer viable
Portes added that assistance should be provided to young people who are entering the labour market amid the economic downturn.
Key points. We need to do 4 things at once

1. Support people's incomes
2. Ensure viable jobs/firms still there after crisis
3. Help workers find *new* jobs if old ones *aren't* viable
4. Help young people entering labour market this summer

— Jonathan Portes (@jdportes) May 10, 2020
Linda Yueh
Linda Yueh, an economist and author, shared an article on the measures being considered by the US government to address the unemployment rate in the country. The government is considering another round of stimulus to provide aid to workers who are facing unemployment and cannot meet basic needs.
The article adds that the unemployment rate predicted by the government is more that 20% in May and June.
White House economic advisor Kevin Hassett said the U.S. unemployment rate could rise to somewhere "north of 20 percent" in May or June before the economy moves into what administration officials have said will be a robust recovery in late 2020. https://t.co/NtBaeYPhMn

— Linda Yueh (@lindayueh) May 10, 2020
Claudia Sahm
Claudia Sahm, a macroeconomist, tweeted that the direct cost of unemployment benefits offered to workers in the US will be $800bn in 2020 and $2tn over next ten years.
Sahm noted that considering that the US is a $20tn economy a year, workers will need to be provided far more benefits in order for them to survive the economic downturn caused by the COVID-19 pandemic.
let's be real, we get what we pay for!

by my estimate, the direct cost of these enhanced unemployment benefits would be $800 billion this year and next, and $2 trillion in total over next 10 years

we have $20 trillion dollar a year economy, that's $200 trillion over a decade

— Claudia Sahm GET MONEY OUT! (@Claudia_Sahm) May 10, 2020
Joe Sarling
Joe Sarling, an economist, tweeted the top economic events expected to occur over the next week including trade wars, GDP woes and labour market concerns.
Sarling also tweeted statistics related to the UK economy, which is predicted to contract by 14% in 2020 and unemployment rate is expected to reach 8%. He added that the German economy will shrink by 6.3%, which is biggest contraction since World War II.
Economic Calendar for this week
1. Trade wars;
2. GDP woe;
3. Labour market concerns.https://t.co/PXNEKB3zQ2 pic.twitter.com/CcAZWsMzgM

— Joe Sarling (@joesarling) May 10, 2020