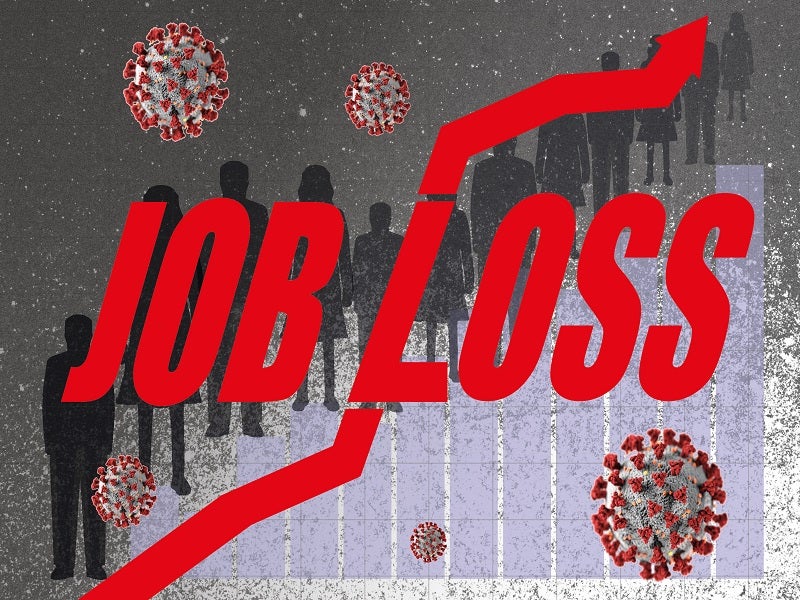 Unemployment rates have reached unprecedented levels globally due to the Covid-19 pandemic. The impact of the pandemic on jobs is ten times higher than the 2008 global financial crisis. Despite the job retention schemes and unemployment benefits offered by governments, unemployment rates are not expected to recover until after 2021.
Miles Corak
Miles Corak, professor of economics at The Graduate Center, shared statistics related to the job retention schemes implemented across various countries from an article published by the Organisation for Economic Co-operation and Development (OECD).
The article details how the Covid-19 pandemic is leading to a collapse in economic activity and increasing unemployment rates, which is expected to reach 12% globally and 10% for OECD countries by the end of 2020.
Corak noted that these job retention programmes have not succeeded in Canada as businesses have not adopted them. He added that temporary layoffs are turning into permanent layoffs resulting in an increase in the duration of unemployment and decline in earnings.
Clearly these programs have not been a success in Canada, with take up by business considered by many to be remarkably low.

When temporary layoffs morph into permanent layoffs unemployment spells tend to be longer and earnings do not recover.#cdnecon https://t.co/tHCf5XfRM0

— Miles Corak (@MilesCorak) July 7, 2020
Howard Archer
Howard Archer, chief economic advisor to EY ITEM Club, shared an article on Bank of England's chief economist Andy Haldane's views on how a second wave of Covid-19 will determine the future for the UK economy.
Haldane noted that the UK economy is recovering slowly with increase in consumer spending and reopening of businesses. He added that the intensity of a second or third wave of Covid-19 will determine whether this rebound will continue.
More relatively upbeat remarks from #BOE Chief Economist #Haldane who was only #MPC member to vote against the extra £100 billion of asset purchases enacted at June meeting. Next #coronavirus waves will determine #UK #economy's path: BoE's Haldane https://t.co/758tanT6ku

— Howard Archer (@HowardArcherUK) July 7, 2020
Fausto Panunzi
Fausto Panunzi, professor of economics at the University of Bocconi, shared an article on the revival of pawnshops in Italy. With banks declining to extend loans and government aid packages set to end next month, Italians are turning to pawnshops for loans.
Pawnshops have witnessed a surge in activity from 20% to 30% after the end of the lockdown and expected to increase further as aid packages come to an end. With the Italian economy expected to contract by 13% in 2020, pawnshops are projected to provide a vital service for working class people desperately in need of money.
Virus Revives Italy's Age-Old Shadow Safety Net: The Pawnshop https://t.co/ONIYw6VBl8

— Fausto Panunzi (@FPanunzi) July 7, 2020
Joe Sarling
Joe Sarling, an economist and head of research and analysis at Homes England, shared an article on how the 2008 recession has caused workers to shift and excel in other sectors. The article notes that the trends from the 2008 recession can be used to highlight how to quickly transition to other sectors and earn jobs.
The article notes that approximately 2% of workers in the hospitality and food services sectors moved to human resource roles, while 3.1% of retail workers shifted to accounting and finance roles by acquiring new skills. These trends highlight the re-skilling opportunities for labour forces to recover from the current Covid-19 recession.
Important ideas raised here re recessions, labour markets, and shifting sectors.

"[The USA] had 71 million low-wage workers without degrees but with the abilities to perform higher-wage work who were consistently overlooked by hiring managers."
https://t.co/NgC9rE1Nex

— Joe Sarling (@joesarling) July 7, 2020