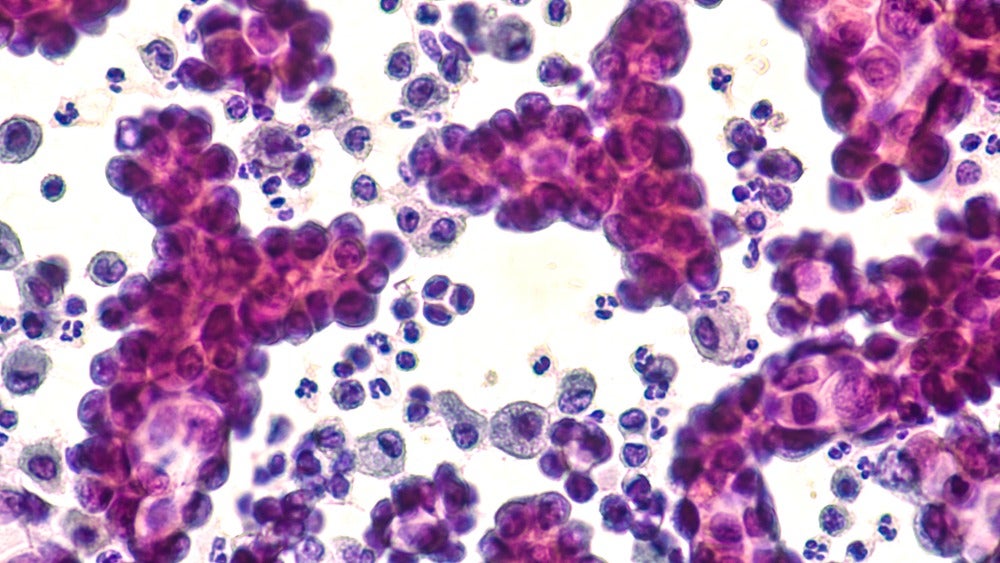 On 30 April, Nabriva Therapeutics announced that the US Food and Drug Administration (FDA) had issued a complete response letter (CRL) for its experimental antibiotic Contepo (fosfomycin) for treatment of complicated urinary tract infections (cUTIs).
The rejection was largely unexpected, given the drug's strong performance in a pivotal Phase II/III trial and Qualified Infectious Disease Product (QIDP) and fast track designations from the FDA.
The principal concern cited in the CRL were manufacturing deficiencies identified during facility inspections of one of Nabriva's contract manufacturers.
Urinary tract infection antibiotics
Given the absence of requests for additional clinical data, GlobalData is confident that Contepo will eventually be licensed in the US market for the treatment of cUTIs, including acute pyelonephritis.
However, Nabriva now has limited room for error as it looks ahead to the upcoming FDA decision for its second experimental antibiotic, lefamulin, particularly given the commercial challenges within the global antibiotics market.
Contepo is a new formulation of intravenous fosfomycin, an established epoxide antibiotic that has been marketed for various infections in Europe for many years, with demonstrated broad-spectrum activity against both Gram-negative and Gram-positive bacteria.
The US new drug application (NDA) for Contepo follows positive results from the Phase II/III ZEUS trial, demonstrating an overall success rate of 64.7% for Contepo in cUTI versus 54.5% for the comparator piperacillin-tazobactam. Nabriva obtained rights to the drug relatively recently, through the acquisition of Zavante Therapeutics in 2018 for 8.2 million shares and around $100 million in milestone payments. In order to obtain a return on its sizable investment, the company is likely to pursue clinical testing in several other indications, including as combination therapy for multidrug-resistant infections.
Nabriva's other late-stage drug, lefamulin, is a semi-synthetic pleuromutilin antibiotic slated for an FDA decision in August 2019. The NDA for lefamulin is supported by two pivotal, Phase III clinical trials (LEAP1/LEAP2) evaluating safety and efficacy of the drug compared with moxifloxacin in the treatment of adults with community-acquired bacterial pneumonia (CABP).
Like all antibiotics developers, Nabriva faces the challenge of reconciling its marketing, sales and label expansion efforts with antimicrobial stewardship programmes designed for judicious use of novel antibiotics.
GlobalData believes that both Contepo and lefamulin are well-positioned to fit with certain stewardship objectives, sparing the use of carbapenem and quinolone antibiotics, respectively.
The antibiotics market is notorious for high levels of clinical need but of limited commercial opportunity. Earlier this year, antibiotics developer Achaogen filed for bankruptcy less than one year after bringing the novel antibiotic Zemdri (plazomicin) to market for the treatment of cUTIs. Net product sales for Zemdri were disappointing with less than $1 million for 2018, in part due to safety concerns that derailed its efforts to win FDA authorisation for the treatment of bloodstream infections.
Contepo, on the other hand, has the advantage of a more favourable adverse event profile, reinforced by the lack of safety concerns raised in the CRL. With the added delay in potential revenue for Contepo, it will be critical for Nabriva to quickly address its manufacturing issues and focus heavily on label expansion to avoid similar pitfalls.
Related Reports
GlobalData (2018). Is the GAIN Act Stimulating Antibiotic R&D? The Approval Numbers Paint an Encouraging Picture, November 2018, GDHC2116EI
GlobalData (2018). With Acquisition of Zavante Therapeutics, Nabriva Is Poised to Commercialize Two First-In-Class Antibiotics, August 2018, GDHC1938EI
GlobalData (2018). Methicillin-Resistant Staphylococcus aureus (MRSA): Competitive Landscape to 2026, March 2018, GDHC005CL