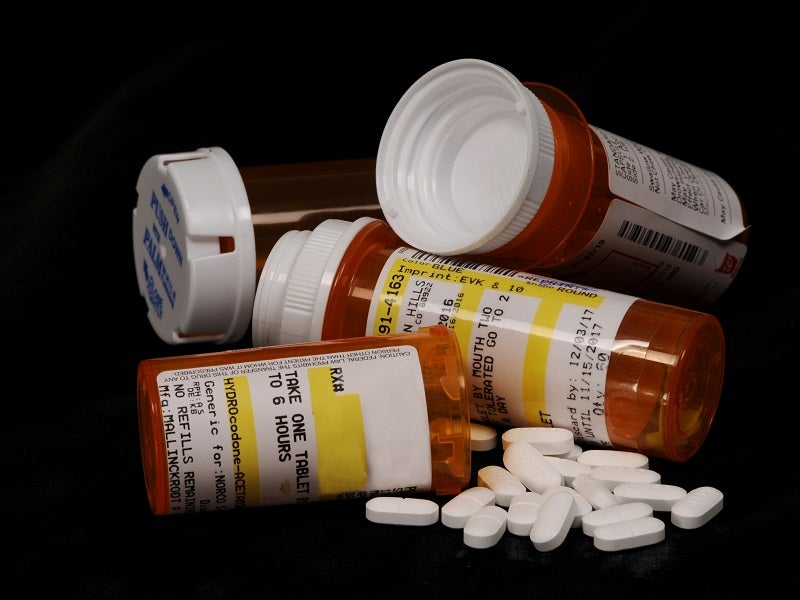 On February 21, Google rolled out a new feature on Google Maps that will now automatically list the locations of pharmacies, hospitals, and government buildings where people can dispose of their old prescription drugs. This initiative aims to tackle the opioid crisis in the US, which is spiralling out of control.
The project is part of a partnership between Google, the Drug Enforcement Administration (DEA), the US Department of Health and Human Services (HHS), CVS, Walgreens , and various state governments.
Safe disposal of unused medications is extremely important as, according to a 2015 national survey, in more than 50% of opioid abuse cases, drugs were obtained for free from friends or relatives.
In 2017, HHS declared a public health emergency in response to skyrocketing opioid abuse epidemics. Over the past 20 years, the number of opioid overdose deaths in the US quadrupled.
According to GlobalData's research report, the opioid use disorder market in the US was worth approximately $1.8bn in 2017 and is set to grow to about $4.3bn by 2027. The US contributes 88.8% of sales to the global market, illustrating the dangerous level of the epidemic crisis in this region.
The partnership with Google is one of the important steps in the government's attempts to control this crisis.
A simple search with keywords such as "drug drop off near me" or "medication disposal near me" will display permanent disposal locations on Google Maps. The fact that Google searches for "medication disposal near me" reached an all-time high in January shows that there is increasing interest for such locations among the public; thus, this initiative will fulfil an important unmet need by empowering consumers.
Currently, Google Maps lists 3,500 drop-off locations across seven states in the US, and Google is planning to expand this programme further in the coming months with help from the DEA.