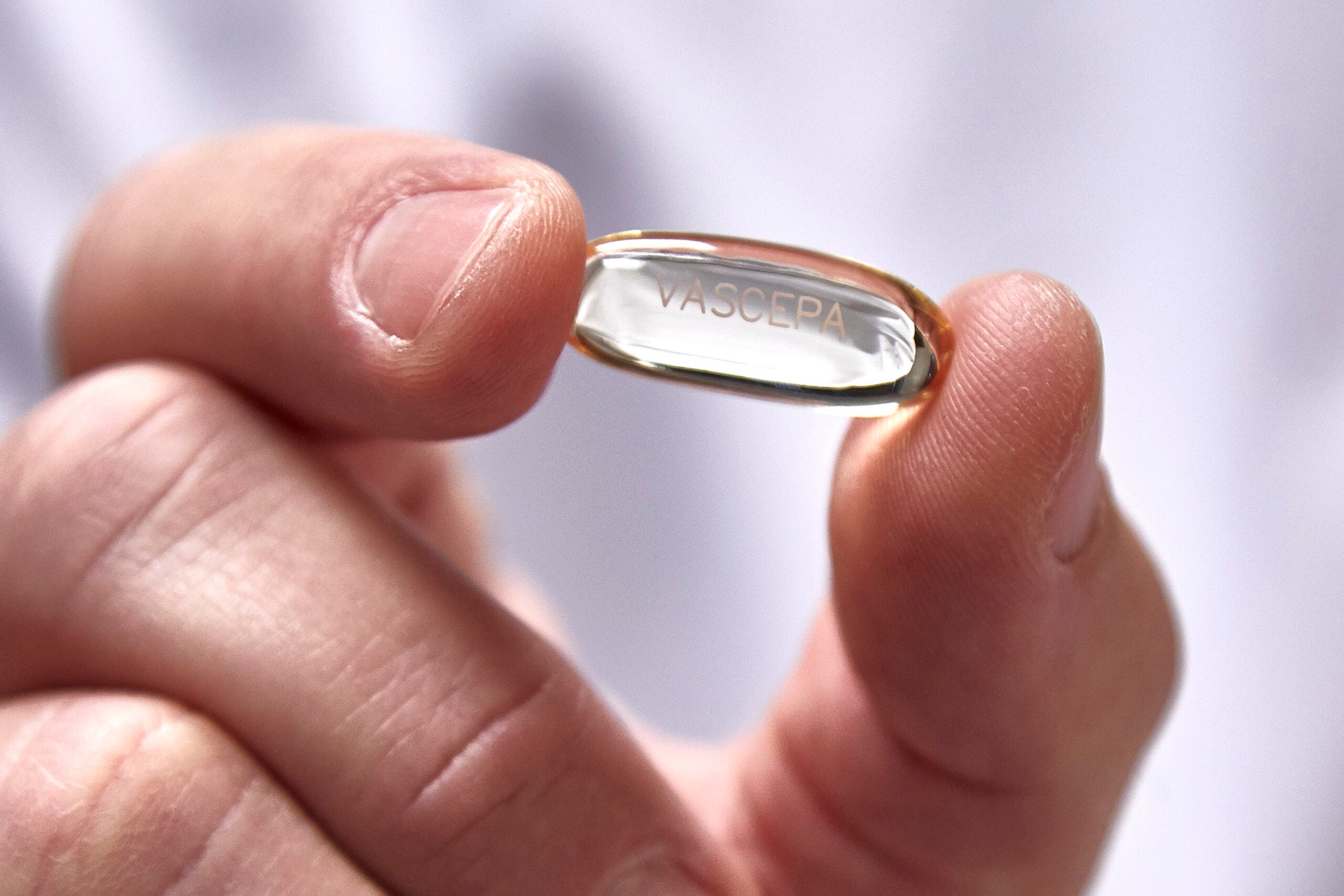 On 18 March, Amarin presented new positive data from its landmark cardiovascular (CV) outcomes study of its prescription fish oil drug Vascepa (icosapent ethyl) in a late-breaker presentation at the American College of Cardiology (ACC) meeting.
The Phase III REDUCE-IT trial showed a statistically significant 30% risk reduction in total (first and subsequent) CV events for statin-treated patients with CV disease compared to placebo, expanding Vascepa's benefit beyond a patient's first CV event.
Vascepa fish oil benefits
On 28 March the company announced it submitted a supplemental new drug application (sNDA) to the Food and Drug Administration (FDA) seeking an expanded indication for Vascepa to include the reduction in CV risk, based on the REDUCE-IT study. The expanded indication will give the company a leg up in promoting the drug and will facilitate its market uptake.
Physician off-label prescribing habits can be influenced by published data only to a certain degree, making approval for the new indication crucial in order to capture Vascepa's full commercial potential. The new findings add to a previously published robust dataset and put Amarin one step closer to securing the important FDA label expansion.
Importantly, REDUCE-IT examined statin-treated patients who had elevated triglyceride levels (at least 135mg/dL) and either documented CV disease or diabetes with other CV factors. Given that Vascepa's approval is currently limited to adult patients with severe (≥500mg/dL) hypertriglyceridemia, approval of the sNDA will unlock the commercial potential for a broader patient population.
The new REDUCE-IT data follow positive primary results announced in November 2018, which showed a significant 25% relative risk reduction (RRR) in the first occurrence of major adverse CV events (MACE) on top of statin therapy and a significant 26% reduction in the secondary endpoint for 3-point MACE.
Meanwhile, on 27 March, Amarin scored another win after the American Diabetes Association (ADA) released updates to the 2019 Standards of Medical Care list, recommending Vascepa be considered for diabetic patients with atherosclerotic CV disease or other risk factors with elevated triglycerides and currently on statin therapy with controlled low-density cholesterol (LDL-C).
The decision – based on the REDUCE-IT trial data – is another indication that Vascepa is being well-received among experts in the field.
Forthcoming reports
GlobalData (2019). Type 2 Diabetes: Global Drug Forecast and Market Analysis to 2028, to be published