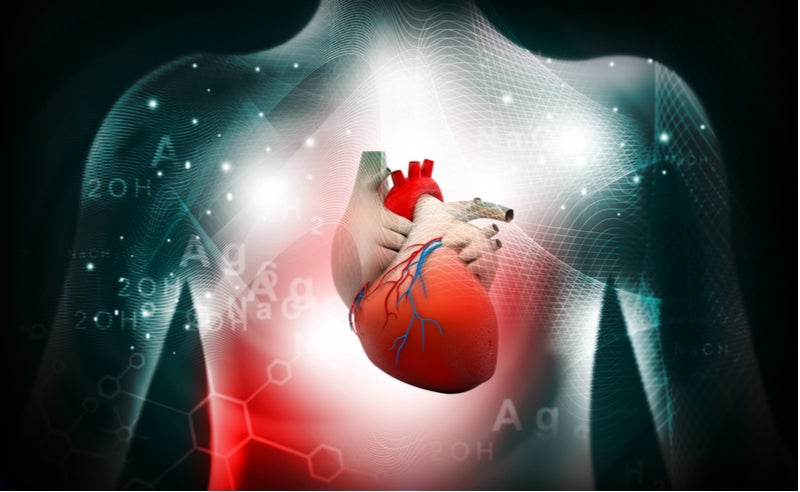 Although Amarin's Vascepa (icosapent ethyl) is likely to lock in US Food and Drug Administration approval and swift uptake in cardiovascular disease (CVD) risk reduction, there could be future competition with AstraZeneca's Epanova (omega-3-carboxylic acids).
Vascepa versus Epanova
A potential class efficacy/safety effect is possible as both therapies are approved for hypertriglyceridemia, but Epanova's dissimilar ingredient list could be a key differentiating element.
Potential differentiation lies with the fact that Vascepa features omega-3 fatty acid eicosapentaenoic acid (EPA), whereas Epanova contains both EPA and docosahexaenoic acid (DHA). There is limited data supporting DHA's clinical value. DHA could be an efficacy burden as it may impede Epanova in delivering cholesterol and inflammation reductions that are potentially vital for CVD reduction.
However, these differences may be inconsequential if the ongoing Phase III STRENGTH trial (NCT02104817) investigating Epanova matches Vascepa's positive Phase III REDUCE-IT (NCT01492361) data since it is still unclear how Vascepa's mechanism is able to deliver positive results. One potential way to find differentiating elements is via posthoc analysis of both Phase III trials, they added said. The 13,086-patient, double-blind, placebo-controlled STRENGTH trial is expected to complete in October 2019 (Nicholls, SJ, et. al, Clin Cardiol. 2018 Oct;41(10):1281–1288).
Nonetheless, if both therapies have comparable efficacy, DHA could still cause more gastrointestinal-related side effects, and Epanova's potential improved absorption edge may lack real-world value.
Meanwhile, Vascepa's approval in CVD risk reduction is supported by positive REDUCE-IT data. Uptake will likely be swift, and barriers may be imposed on competing hypertriglyceridemia therapies for off-label use in CVD risk reduction.
Vascepa has a Prescription Drug User Fee Act date of January 2020. Analysts forecast Vascepa will have $1.1 billion peak sales in 2027. Epanova's estimated launch date has yet to be announced. Amarin has a market capitalisation of $5.8billion, while AstraZeneca's is $77.1billion.
Class effect possible but DHA could be a key differentiator
A class effect between Vascepa and Epanova in the reduction of CVD risk is possible, according to Jane Armitage, professor, clinical trials and epidemiology at the UK's University of Oxford, Dr Evan Stein, chief scientific officer at the Medpace Metabolic & Atherosclerosis Research Center, Chicago, Illinois and Dr Eliot Brinton, REDUCE-IT investigator and president at Utah Lipid Center, Salt Lake City.
Vascepa was US Food and Drug Administration-approved for the reduction of triglyceride levels in patients with 500mg/dL or more in July 2012, and Epanova was approved in the same indication in May 2014.
As such, these therapies' success in CVD risk reduction could come down to marketing, said Stein and Dr Paul Thompson, medicine professor of preventative cardiology at UConn Health, Farmington, Connecticut, US. Vascepa may be at a disadvantage as it comes from a relatively smaller company, noted Dr Kosh Ray, honorary consultant cardiologist at Imperial College NHS Trust, London, UK.
Epanova contains the omega-3 fatty acids EPA and DHA. DHA may have more pronounced positive effects on vascular reactivity, and could be of clinical importance for patients with high CVD risk, an AstraZeneca spokesperson noted. Currently, 1g of generic EPA plus DHA is prescribed for secondary prevention after a heart attack, so there is the possibility of a dose-related efficacy boost with Epanova 4g being investigated in the STRENGTH trial, Armitage noted.
However, it is still unclear if the addition of DHA is valuable in CVD risk reduction due to the lack of any meaningful clinically related data, Brinton said. As per its FDA label, Epanova's effect on cardiovascular mortality and morbidity has not yet been determined. In the 18,645-patient Phase IV JELIS trial (NCT00231738), the addition of EPA to statins was shown to provide added benefit in preventing coronary events, Thompson noted, adding comparable data is not present with DHA. JELIS data shows 262 (2.8%) EPA patients had a major coronary event with a mean 4.6-year follow-up, versus 324 patients (3.5%) in the control group (p=0.011) (Yokoyama, M, et. al, Lancet. 2007 Mar 31;369(9567):1090–1098).
DHA draws further reservations for a class effect, as it has the tendency to raise high-density lipoprotein cholesterol (HDL-C), Brinton said. DHA is also not as efficacious in reducing low-density lipoprotein cholesterol (LDL-C), Thompson and Amarin CEO John Thero added. This due to DHA's weaker impact on cellular receptors, Brinton said. DHA also seems to enhance the likelihood of creating cholesterol crystals, Brinton added.
Additionally, DHA is not as efficacious with regards to easing inflammation in the body based on studies using the C-reactive protein blood test, Brinton noted. This could be crucial, as there seems that other mechanism elements led to the positive REDUCE-IT data, including reducing inflammation, said Amarin's Thero and REDUCE-IT investigator Dr Michael Miller, professor of cardiovascular medicine at the University of Maryland School of Medicine, Baltimore, Maryland, US.
Vascepa mechanism still unclear
However, these differences could be inconsequential if the STRENGTH trial matches the REDUCE-IT data, Stein said. The STRENGTH trial data would clarify the clinical relevance of these differences, Thompson and Miller noted. It is still unclear how Vascepa's mechanism was able to deliver positive REDUCE-IT results, Thompson and Ray said.
REDUCE-IT results do not seem to be linked to reducing triglyceride levels alone since reduction by Vascepa is modest, Thompson said. Vascepa was approved in hypertriglyceridemia based on its triglyceride 27% reduction from baseline, versus 10% in placebo, an FDA press release shows. To see such CVD risk reduction results, LDL-C reduction with Vascepa should have been notable, but it was not, Stein said.
One way to find any differentiating elements would be in posthoc analysis of Phase III data, as comparing these trials directly may be inappropriate due to trial design nuances, Stein added. For example, in REDUCE-IT, there seemed to be greater benefit in patients under the age of 65 years with Vascepa, said Brinton, adding this age frame could be worth exploring once Epanova's own results come out.
However, Armitage noted this age-based differentiation may be superficial. More clinical assessments in the study protocol were conducted on the younger patients, which can lead to the perception of greater benefit in this patient cohort, she added. REDUCE-IT enrolled patients ages 45 years and older.
If both therapies have comparable efficacy profiles, Epanova's DHA could be relevant regarding side effects, Brinton said. Epanova seems to have more gastrointestinal side effects due to free fatty acid present in the intestine, he added. The most common Epanova side effects include diarrhoea, upset stomach, abdominal pain and discomfort, and Vascepa's most common side effect being joint pain, according to their respective FDA labels.
Epanova's advantage is that it could provide better absorption, so it has a potential convenience edge, the AstraZeneca spokesperson, Stein and Brinton said. REDUCE-IT patients were dosed at 2g twice daily, while STRENGTH patients are dosed at 4g once daily. However, this has little real-world value as better absorption may only be noticeable after a 12-hour fast, Brinton said.
Vascepa approval likely, leading to positive uptake
Nonetheless, all experts agreed the REDUCE-IT data are promising for FDA approval. A total of 17.2% of Vascepa patients experienced the primary composite endpoint of cardiovascular death, nonfatal myocardial infarction, nonfatal stroke, coronary revascularization or unstable angina, versus 22% in the placebo group (p<0.001) (Bhatt, D. et. al, N Engl J Med 2019; 380:11–22).
This is impressive considering it has always been challenging to show CVD event reduction on top of statins, as demonstrated by many failed trials, Thompson said. PCSK9-based therapies have only been able to show 15% CVD risk reduction, Stein added.
The aforementioned nebulous Vascepa mechanism in CVD risk reduction is unlikely to be an FDA approval obstacle since there are many therapies in other indications that have been approved with unclear mechanisms, Thompson and Stein said. Vascepa has a positive side-effect profile that supports approval, Stein added.
While Vascepa has some bleeding side effects, this could be a sign for a potential impact to prevent clotting, Stein noted. The reported atrial fibrillation could be a class effect as this has also been reported with GlaxoSmithKline's Lovaza (omega-3-acid ethyl esters), which is also approved for hypertriglyceridemia, Brinton said.
Once approved, Vascepa will be embraced by clinicians, Thompson said. Payers may establish reimbursement and prior authorisation barriers, Miller said, adding payers are also likely to relent due to positive REDUCE-IT results. Educating clinicians could be a challenge since the market is large and has had limited innovation beyond available cholesterol management, Amarin's Thero said.
by Reynald Castaneda in London
Reynald Castaneda is a Senior Reporter for Pharmaceutical Technology parent company GlobalData's investigative journalism team. A version of this article originally appeared on the Insights module of GlobalData's Pharmaceutical Intelligence Center. To access more articles like this, visit GlobalData.