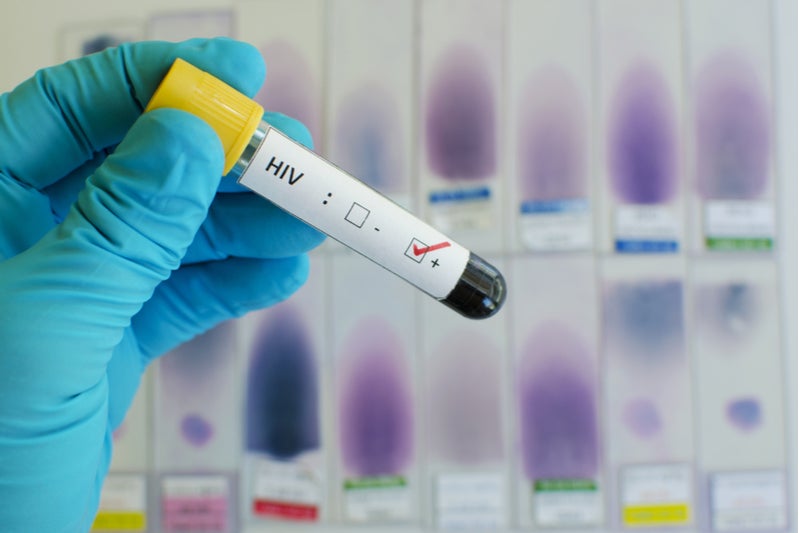 ViiV Healthcare has filed marketing applications to both the European Medicines Agency (EMA) and the Food and Drug Administration (FDA), aiming to obtain their approval of the first-ever 5mg dispersible-tablet formulation of its existing Tivicay (dolutegravir [DTG]), in addition to a simplified dosing regimen designed for children living with human immunodeficiency virus (HIV).
Given ViiV's leading position in the HIV market and the current gap in optimising treatment for pediatric HIV patients, this submission, if approved, will bolster its blockbuster Tivicay and importantly it will mark the first step in providing pediatric antiretroviral therapy (ART) belonging to the novel class of integrase inhibitors (INIs).
Despite the considerable progress in pediatric HIV treatment, optimal formulations for infants, children, and adolescents remain limited, especially with the latest statistics revealing that 1.7 million children are living with HIV. Currently, the few child-friendly formulations available in the marketplace belong to old generations of ART, posing a high risk of resistance and side effects.
DTG achieves viral suppression through inhibiting HIV integrase enzyme. It binds to the integrase active site, blocking the strand transfer step of retroviral DNA integration that is essential for the HIV replication cycle in the host. Capitalising on DTG's strong performance and real-world evidence since its launch in 2013, ViiV has further developed more combination therapies including DTG as the cornerstone, reducing the pill burden and the long-term safety consequences.
ViiV has gone one step ahead by developing a dispersible formulation with an optimized dosing regimen that can simply be dissolved in water and administered to infants as early as four weeks old. GlobalData expects Tivicay to generate $2.2bn global sales by 2025. ViiV has announced a 'cost of production' pricing strategy for the new formulation to support more affordable access; also the company plans licensing agreements with generic drugmakers to enable them to manufacture the drug formulation royalty-free in low- and middle-income countries where HIV children suffer the most.
The submissions are based on positive data from the ongoing P1093 and ODYSSEY (PENTA20) studies that were specifically designed to investigate the safety, tolerability, and efficacy of DTG in children from four weeks to 18 years old.
Related Reports
GlobalData (2019). Frontier Pharma: HIV curative therapies, to be published
GlobalData (2018). Expert insights: ViiV's Latest Results Demonstrate the Importance of Integrase Inhibitors to the Future of HIV Treatment, July 2018, GDHC1924EI
GlobalData (2018). Human Immunodeficiency Virus (HIV): Competitive Landscape to 2026, February 2018, GDHC003CL