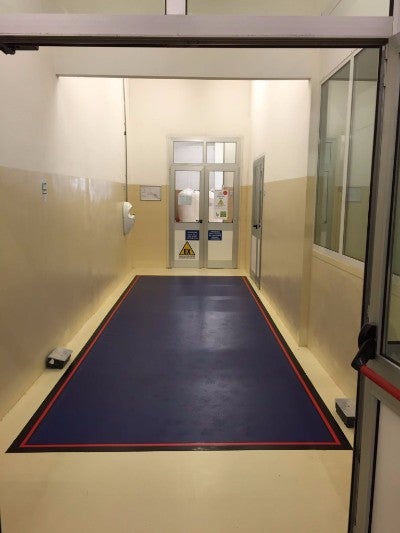 Dycem's says its Dycem flooring is more efficient than peel-off mats when maintaining cleanroom protocols.
The flooring effectively removes contamination, with an average size of 1.2m by 0.6m. In comparison, peel-off mats have a surface area five times smaller than a Dycem CleanZone.
In addition, a single, small peel-off mat is often placed outside critical areas, which can be hazardous. Contamination breaches can result in rejected goods, manufacturing downtime, and loss of consumer confidence.
Promoter and marketer of medical products and dietary supplements Takeda Polska implemented both Dycem CZ01 and CZ02 contamination control systems.
These were installed in changing areas and weighing booths to help reduce particles entering production areas. After Installation, particle counts were dramatically reduced.
Global pharmaceutical company Acatvis also installed Dycem's flooring across its facilities in multiple locations including Malta, Italy, the UK, Bulgaria, and Romania.
Dycem provides the Icelandic site high-quality contamination control systems outside production, tableting, and weighing rooms, providing a long-term, cost-effective solution against cross contamination.
Dycem is pleased to announce that it is hosting its 'Floor Level Contamination in Cleanrooms...