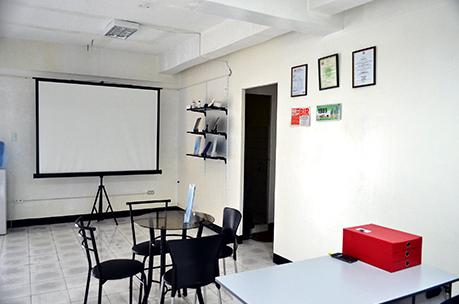 Dycem has released images of its newly refurbished office in Asia, which is the most recent of the company's global head offices.
"Dycem's Asia office was established at the end of last year to support our South East Asia accounts," said contamination control specialist Jhun Yparraguirre. "The newly opened regional office can be found in Carmona (Cavite, Philippines), situated in the heart of the industrial zones of the south area, and only a forty five minute journey from Manila."
The 130m² office space includes a mini showroom showcasing key items within Dycem's product range, and will soon respond to demands from its target market by producing Dycem's CZ01 floating floor system on site.
"The growth of Dycem in South East Asia signifies that the Dycem core markets are starting to embrace the true value and efficacy of our products," said Juhn. "Which also leads us to provide a better service by introducing this new regional office, assuring the client that we are only one step apart in resolving their cross contaminations issues, by preventing both non-viable and viable particles from entering their critical environments."
Dycem is pleased to announce that it is hosting its 'Floor Level Contamination in Cleanrooms...