TrialScope
Clinical Trial Compliance and Transparency Systems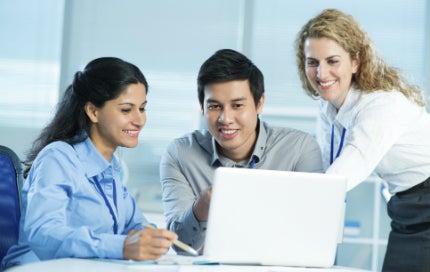 TrialScope simplifies the complexities of clinical transparency management. Its proven solutions have been implemented successfully and thoroughly tested in the most complex environments with solutions that are currently implemented at 12 of the top 30 global clinical trial sponsors, including six from the top ten.
The company's tools, systems and expertise enable sponsors to improve their clinical trial processes, mitigate registry and lifecycle risk, and ultimately achieve greater compliance. TrialScope technology offers a fully validated SaaS platform hosted in a private cloud.
Content management platform for clinical trial disclosure and reporting results
TrailScope's flagship product, PharmaCM, is a content management platform designed to help sponsors track and manage complex clinical trial disclosure and results reporting processes. The PharmaCM platform enables integration with disparate internal data sources such as CTMS and CDM systems. The PharmaCM platform is the foundation for the modules that support clinical transparency, data transparency and sponsor trial site development.
Editing, reviewing, submission and maintenance of clinical trial disclosure information
PharmaCM manages the complex process of editing, review, approval, submission and ongoing maintenance of clinical trial disclosure information. The system helps sponsors meet their compliance commitments by simplifying and controlling the information flow into ClinicalTrials.gov and other international registries such as EudraCT.
Managing clinical trial data
PharmaCM helps sponsors manage clinical trial data requests, communicate with parties involved and provide access to data once the request has been approved. PharmaCM workflows ensure that appropriate personnel are notified of a data request, that the request is processed according to the sponsor's documented procedures, and that communication about the outcome of the request is tracked and managed.
Developing sponsor-specific clinical trial websites
PharmaCM is a platform for clinical trial sponsors to use as a framework to develop a sponsor-specific website for their clinical trial information. All information presented on the website is fed directly from PharmaCM following a full edit / review / approval process by the clinical trial sponsor. This ensures timely updates and accuracy of clinical trial information: disclosure and results reporting.
Providing clinical trial sponsors with transparency and compliance
Since the first US Federal law was passed in 1997 (FDAMA) requiring NIH to create a public information resource for certain clinical trials regulated by the FDA, registration and results reporting has become much more complex, with additional compliance reporting timelines and data requirements being implemented.
Adding complexity, sponsors must also track and manage updates to the submitted information as a trial is completed. This creates a very dynamic information management challenge that traditionally requires significant effort, time and resources to track and manage. Today, there are also additional international registries with different information and compliance requirements.
Since its introduction in February 2000, more than 172,000 trials have been registered on ClinicalTrials.gov alone. This number gives a small indication of the breadth of the clinical trial disclosure and results reporting challenge that sponsors must manage on a daily basis.
PharmaCM helps sponsors:
Ensure compliance with ClinicalTrials.gov, EudraCT and other clinical trial registry timelines
Improve data quality by reducing manual and error-prone data handling
Reduce the resource burden and decrease maintenance cycles by automating and simplifying information management
Minimize IT support and corresponding IT footprint
Access and understand global compliance status
TrialScope
Harborside Financial Center
Plaza Five, Suite 2900
Jersey City
07311
New Jersey
United States of America