TSS
Cloud Temperature Monitoring Solutions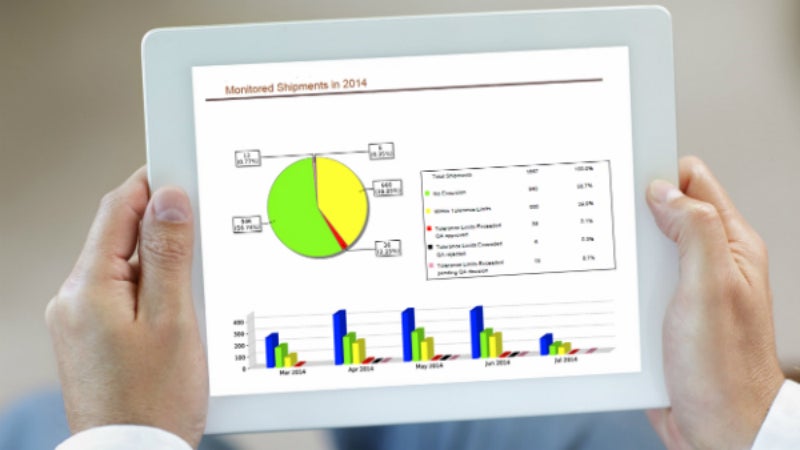 TSS provides Cloud-based temperature monitoring solutions for life science and pharmaceutical industries.
Cloud temperature monitoring solutions
TSS uses pioneering solutions for end-to-end supply chain visibility to facilitate daily operations for life science companies worldwide.
The company enables decision-makers to gain insights into the supply chain for temperature management, resulting in greater efficiency and reduced costs, as well as compliance with industry and regulatory requirements.
TSS offers a Cloud temperature monitoring system (CCIS) which was developed in collaboration with pharmaceutical companies and based on true business requirements.
CCIS is used in more than 90 countries and it provides centralised control of global operations performance and one secure access point to complete temperature data, ensuring end-to-end supply chain visibility throughout the organisation.
The system easily captures and analyses data from multiple sources and presents results in an intuitive way. All data can be visualised for each corporate role in order to create actionable outcomes.
Open platform for data logger independence
TSS specialises in logger-independent Cloud solutions, which means any logger device can be integrated into the system.
Before being integrated, the device has to go through a qualification process to ensure it meets TSS' high-quality standards.
TSS offers in-house manufactured devices, but the majority are sourced from trusted third parties.
These units are fully integrated into the Cloud temperature monitoring system, vendors are audited, and business contingency plans are in place so operations run smoothly.
Quality temperature data loggers for full supply chain visibility
TSS offers a range of devices for different monitoring situations to ensure customer requirements are met. The platform is logger agnostic, which means new units can be added to the portfolio when requested by a customer.
The company offers high-quality and cost-efficient data recorders for cold chain shipments, humidity, dry ice and real-time monitoring.TSS has strategic partnerships with manufacturers, as well as in-house capabilities.
Extensive integration capabilities for lean temperature management
TSS's Cloud temperature monitoring solutions can be integrated with systems on any scale using a modern gateway.
The system can be integrated with customers' enterprise resource planning (ERP) systems such as SAP, enabling smooth data flow throughout the supply chain.
Other examples are weather forecast and freight forwarder integration. Temperature data is combined with freight forwarder milestone data, providing support in the courier and route selection process.
TSS offers 2D barcode services, which facilitates the handling of loggers. Through a barcode on the packing list, temperature data associated with a shipment is automatically linked to the data logger and made available in the Cloud database.
Each temperature record can be linked to a specific shipment with a single scan.
Reports and dashboards for tailored visualisation of temperature data
CCIS captures and presents data on customised dashboards and tailored reports, allowing companies to visualise the supply chain performance on any web-enabled device.
Reports can be scheduled to be sent out automatically or can be accessed directly in the Cloud database.
Data is presented to enable decision-makers to analyse it and make informed business decisions. These distribution insights allow for improved trend analyses and risk management processes.
About TSS
TSS was established in 1992 with a head office in Stockholm, Sweden. The company also has an office in the US (TSS North America) and representation in Manchester, UK.
All products comply with regulatory requirements such as 21 CFR Part 11. With more than 20 years of experience, TSS was one of the first suppliers to focus on shipment data rather than just the hardware device.