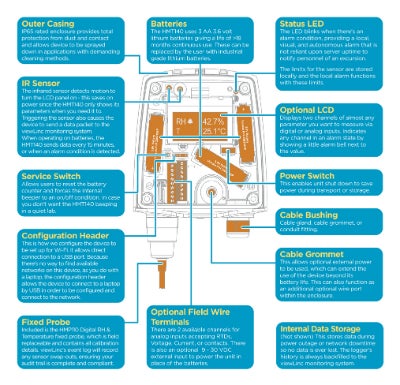 Vaisala offers a WiFi version of its data logger for the Vaisala Continuous Monitoring System, the HMT140.
The wireless logger provides secure monitoring, alarming and reporting of temperature, relative humidity, CO2, differential pressure and other critical parameters in Life Science applications.
The HMT140 significantly reduces installation costs when compared to similar systems because it connects to the network and eliminates the need for any extra equipment.
HMT140 product manager Jon Aldous said: "The new Vaisala wireless system is simple to set up because it disposes of the two most common problems with implementing a new monitoring system or even scaling up from an existing one, namely: the need to overhaul networks and install extra access points.
"With this device, the sensor, memory, power and transmitter are all within a compact enclosure, making the system much easier and cost-effective to install and manage.
"With wireless networking quickly becoming the preferred mode of connectivity, this solution is a timely addition to our existing connectivity options."
The Vaisala wireless HM140 data logger has a wide temperature operating range of -20°C-60°C with display and -40°C-60°C without display.
The logger can monitor up to two channels using either external or internal sensors.
Compact and easy to place, the transmitters have an IP65 rated enclosure making it optimal for cleanroom environments. Internal batteries come with a ten year life span, more than double the industry standard.