Roquette Pharma
Global Supplier of Pharmaceutical Excipients and Actives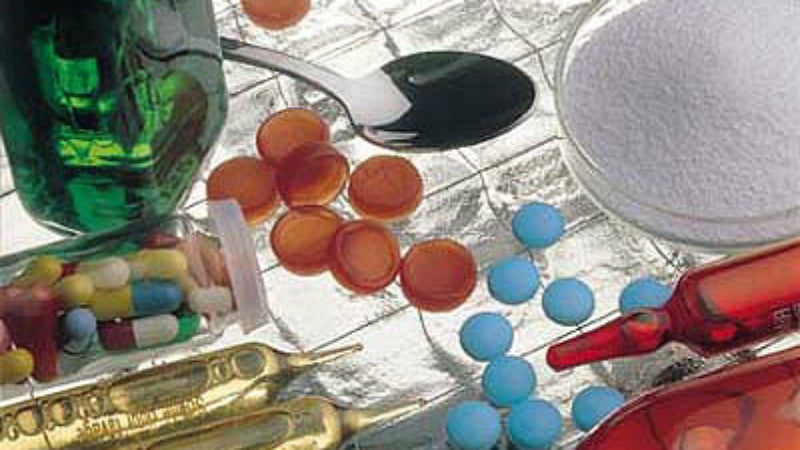 Roquette is a long-established supplier of raw materials, excipients, and actives to the pharmaceutical and cosmetic industries, which also benefit from its valuable services.
Oral dosage forms are still the most commonly-used formulations, generating a complex list of manufacturing, regulatory, and consumer-related issues. Among Roquette's trusted excipients and services, there are some particularly suitable solutions for dilution, direct compression, filling, disintegration, encapsulation, and film-forming coating.
Diluents for moisture-sensitive formulation
Mannitol has some of the most desirable of excipient profile qualities, making it one of the most suitable diluents for moisture-sensitive formulation, coupled with a pleasant taste.
Roquette has been working continuously on improving these remarkable intrinsic properties, creating an exceptional mannitol PEARLITOL® range, including PEARLITOL® C, PEARLITOL® SD, PEARLITOL® DC, and PEARLITOL® PF.
Direct compression solutions
Mannitol PEARLITOL® SD and DC are widely used and particularly adapted to direct compression. High-quality chewable, orodispersible or suckable tablets, with a pleasant taste and texture, can also be formulated and produced very easily with new directly compressible polyols such as PEARLITOL® Flash (a new mannitol compound dedicated to ODT), SweetPearl® P 300 DC (DC maltitol), XYLISORB® 100 DC & 200 DC (DC xylitol) and NEOSORB® P 150 DC and P 300 DC (DC sorbitol).
Other excipients are also part of Roquette Pharma direct compression solutions:
STARLAC®, a co-processed starch / lactose excipient, gives excellent direct compressibility with fast disintegration
LYCATAB® C, a partially pregelatinised starch acting as a filler, binder disintegrant
LYCATAB® Mineral, a starch / calcium carbonate compound developed as a direct compression ingredient mainly for nutraceutical calcium supplementation
To help you in your scaling-up process, Roquette also provides a new compression simulation service.
Super-disintegrants for different formulation needs
Roquette's pioneering GLYCOLYS® sodium carboxymethyl starch has for decades set the reference standard for the super-disintegration function in solid dosage forms. The company has developed different grades offering, for instance, particular viscosity and pH.
Taste masking and encapsulation of apolar molecules
The unique composition of KLEPTOSE® LINECAPS (a short-chain amylose ingredient) is ideal for taste masking and encapsulation of apolar molecules in many dosage forms (liquids, chewable tablets, ODT, suspension, etc.). It is particularly suited to the paediatric and nutraceuticals markets.
Universal tablet coating solution
LYCOAT® film coating polymer and ReadiLYCOAT® ready-to-use coating systems allow tablets to be coated very quickly and to a high standard. Moreover, LYCOAT® film coating polymer delivers exceptional inertness where other coating polymers fail. Roquette offers on-site assistance for your trials, process parameters optimisation, etc.
Oral dosage forms for paediatric formulations
Oral dosage forms play an important role in primary care, in particular for paediatric formulations.
LYCASIN® is a maltitol syrup with properties ideal for the preparation of sugar-free syrups, lozenges and jellies, being widely used for confectionery applications. In the pharmaceutical industry, LYCASIN® is also a sucrose replacement in preparations suitable for diabetics.
Pryogen-free parenteral preparations
Parenteral preparations are essential life-saving drugs requiring reliable pyrogen-free ingredients.
Thanks to the intimate knowledge of its customer's needs, Roquette is a trusted leader in the parenteral preparations market. It offers a reliable, pyrogen-free range of products, including pyrogen-free dextrose monohydrate LYCADEX® PF (for which it has launched a brand new dedicated production plant); mannitol PEARLITOL® PF; sorbitol NEOSORB® PF; and parenteral-grade hydroxypropyl betacyclodextrin KLEPTOSE® HPB/HP.
Check our website to discover the other products and services also available from Roquette Pharma.