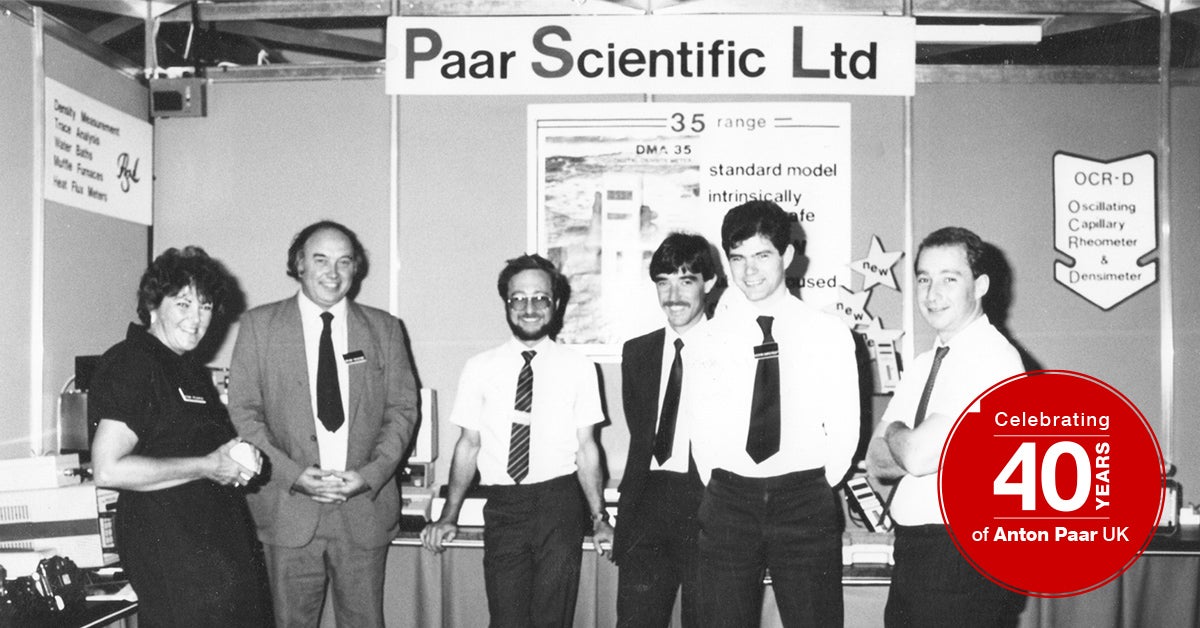 1982 was a remarkable year: Michael Jackson released the album Thriller, Steven Spielberg's blockbuster E.T. was shown in the cinemas, the first Commodore 64 was launched – and Anton Paar founded its first sales subsidiary in Great Britain.
From the early 1970s, Anton Paar products were distributed in the United Kingdom by Stanton Redcroft. In 1982, Sales Manager Bryan Leslie Treherne and brothers Kevin and Paul Jiggens, as well as Mike Stevens, decided to break new ground. After a visit of then-Anton Paar CEO Ulrich Santner and his daughter Barbara, the decision was made to establish the first sales subsidiary in London.
On 6 January 1982, Paar Scientific finally started in a small office in Raynes Park near Wimbledon in South London. It was a small store located between a Chinese takeaway and a tile store. In 2004, the company name was changed to Anton Paar. A branch office was established by the British sales subsidiary in Dublin in 2011, and in 2021 it became Anton Paar Ireland.
"We are all very proud to be celebrating our 40th anniversary at Anton Paar," says Anton Paar UK Managing Director Huw Bevan, who has been General Manager since 2014 and will host a 40-year celebratory evening party in London. "This is a fantastic achievement and true testament to the drive, enthusiasm and commitment of our employees and the support we have received from our customers. We look forward to continuing our growth together over the next 40 years."