Distek is a leading manufacturer of laboratory testing instruments for pharmaceutical and biotechnology applications.
We aim to design, manufacture, sell and support state-of-the-art laboratory testing equipment to meet customer's requirements. We believe that a focus on innovation, quality and support are needed to ensure growth and continual improvement, which are crucial to ongoing success.
Our solutions are designed for content uniformity, in-situ fibre-optic ultra-violet (UV); and water bath and bathless dissolution applications. They are also used for media preparation and disposal, bathless tablet disintegration, and dissolution autosampling.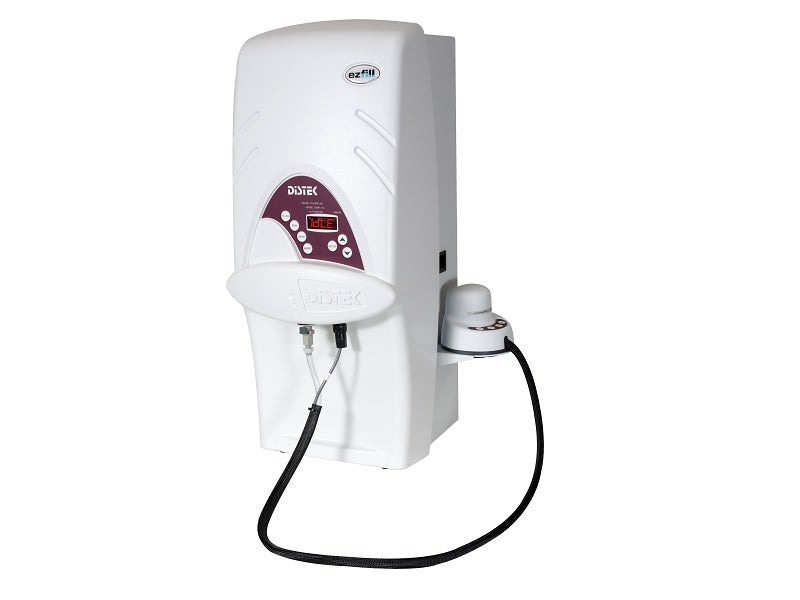 Distek develops innovative laboratory testing systems for the biotechnology and pharmaceutical industries.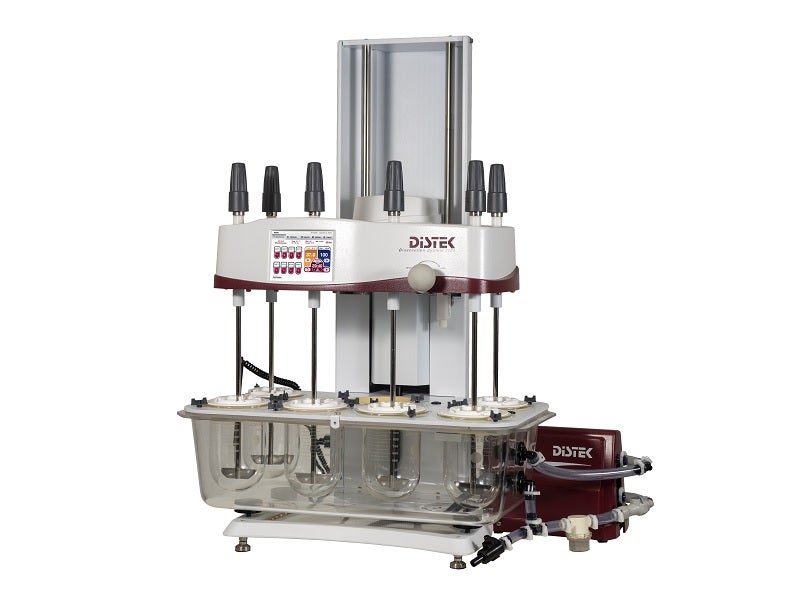 The Model 2500 dissolution systems are available in water bath and bathless versions.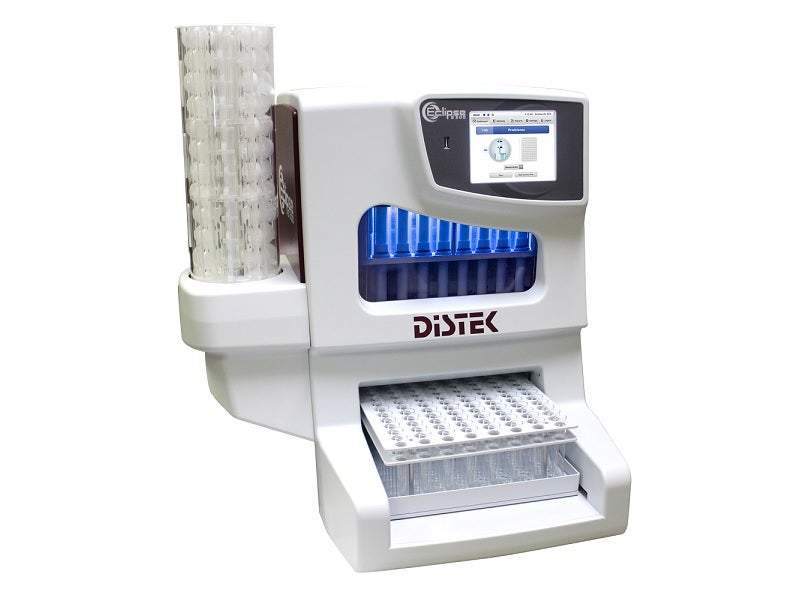 The Distek Eclipse 5300 Automated Dissolution Sampler offers fast, precide sampling using precision syringe pumps.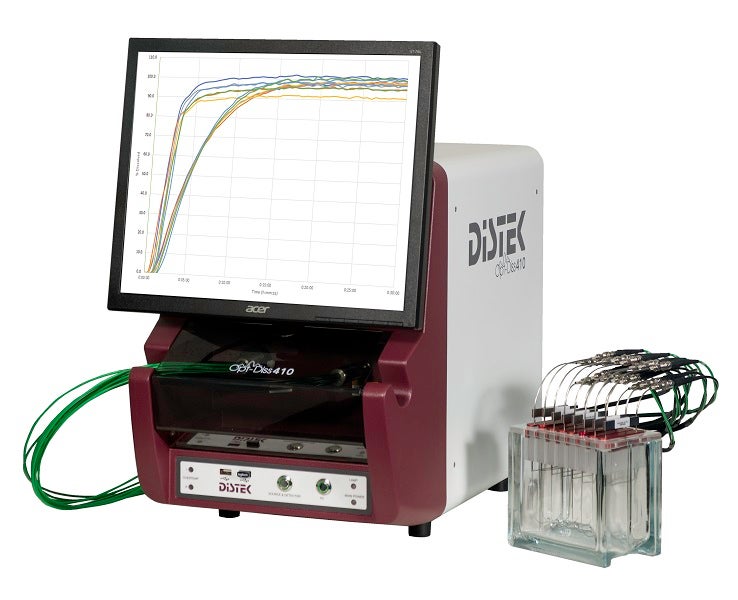 The Distek Opt-Diss 410 in-situ fibre-optic UV system is designed to reduce time and costs.
The PrepEngine features a compact benchtop design with ten separately powered, high-output stirring stations.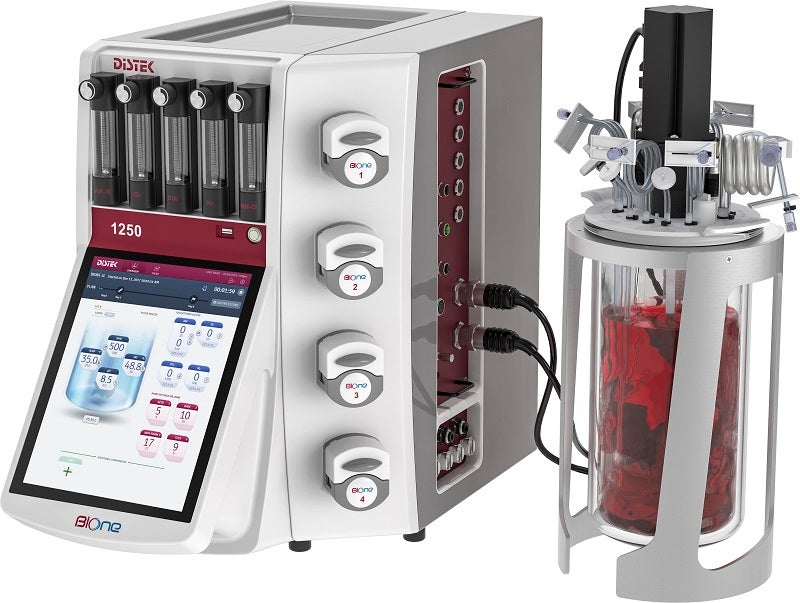 The BIOne is designed for mammalian cell growth and recombinant protein production.
Dissolution products for pharmaceutical applications
Distek develops innovative, modern and user-friendly instruments that provide many advanced features to a global client base.
Our flexible Distek Model 2500 Dissolution System can be configured as USP Apparatus 1, 2, 5 and 6, in addition to intrinsic dissolution. The extensive user, method and reporting storage capabilities are operated by a touchscreen.
It offers accurate control and automatic storage of component serial numbers, while automated qualification reminders provides flexibility and reliability for quality control (QC) and research and development (R&D) applications.
For bathless dissolution applications, the Distek Model 2500 Select is the result of three generations of patented technology, highlighting short media heating times and reduced energy consumption. The system also features patent-pending wireless temperature sensors continuously monitor and display the in-vessel temperature for each unit.
Dissolution autosamplers
The Distek Eclipse 5300 Automated Dissolution Sampler provides rapid, accurate sampling using precision syringe pumps. The elimination of valves and rotary pumps, along with the optimised sample pathway with a minimal 4.5ml internal volume, increases reliability while minimising common sources of sample carryover.
The addition of a lower-cost secondary sampler is a cost-effective way to sample from two baths. The integrated optional filter changer enables the use of most common 25mm syringe filters instead of requiring custom filter plates and additional bench space.
UV fibre-optic dissolution systems
Designed to save time, labour and money, the Distek Opt-Diss 410 in-situ fibre-optic UV system measures from inside the vessel.
Its direct measurement capabilities eliminate the need for conventional sampling and consumables such as filters, tubing and syringes.
Benchtop-scale content uniformity systems
The PrepEngine was developed through industrial collaborations to simplify and expedite the content uniformity sample preparation process.
The solution is a compact benchtop design that incorporates ten individually powered, high-output stirring stations, which can prepare content uniformity samples up to 90% faster when compared with conventional methods.
Single-use bioreactor solutions
Distek's bioprocessing portfolio includes the BIOne single-use bioreactor (SUB) for cell culture applications, as well as an innovative bioreactor control system for both mammalian and microbial models.
The pre-sterilised, benchtop-scale BIOne SUB system is designed for mammalian cell growth and recombinant protein production. It is engineered with a disposable headplate welded to a triple-layered liner that can be easily inserted into a non-sterile bioreactor glass vessel, quickly converting it into a sterile, disposable SUB.
Quality assurance
Since 2002, Distek has been ISO-certified to ensure consistent quality and compliance with international standards. It recertified its ISO 9001 accreditation in 2015 and 2018, which promotes consistent service and continuous self-improvement with a focus on customer satisfaction.
We understand that our efforts need to comply with current initiatives for the globalisation of pharmaceutical standards and meet the expectations of all regulatory and standards agencies such as the US Food and Drug Administration (US FDA) and the US Pharmocopeia (USP).
About Distek
Distek was initially established to manufacture dissolution equipment.
Our core market includes nutraceuticals, pharmaceutical manufacturers, universities, contract research organisations (CROs), contract manufacturing organisations (CMOs), and government agencies.
During four decades of operations, Distek's business has expanded to develop instruments for tests in pharmaceutical and bioprocessing laboratories, offering innovation and support to companies on a global scale.
We currently employ staff from 11 countries, throughout five continents.