NETZSCH Premier Technologies
Particle Size Reduction Machinery and Pharmaceutical Processing Equipment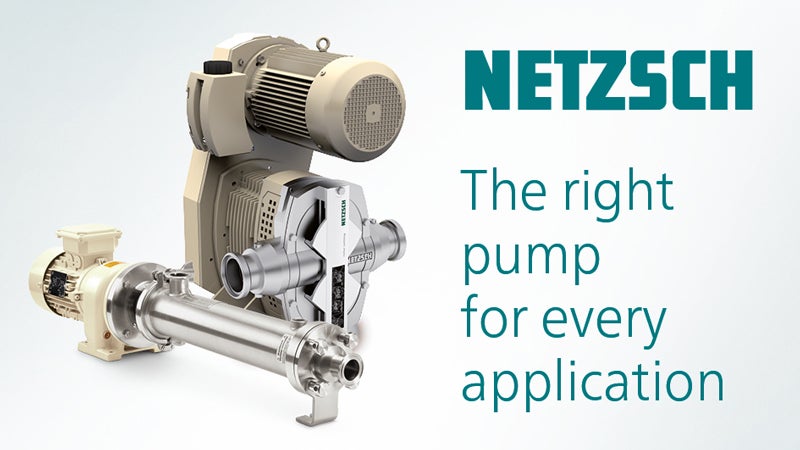 NETZSCH Premier Technologies provides customized grinding, mixing, dispersing, kneading, deaeration, classifying, and laboratory solutions for all industries, including pharmaceutical. More than 130 years of experience, targeted development and daily contact with customers, combined with process engineering know-how and an extensive machine and plant programme, make NETZSCH one of the world's leading suppliers.
Particle size reduction machinery
As the global leader in particle size reduction machinery, NETZSCH offers the technology and machinery to provide true drug development solutions. We draw resources from our specialized pharmaceutical competency center and NETZSCH locations worldwide. We are experienced in every aspect of pharmaceutical machinery testing, certification, validation and documentation.
NETZSCH grinding technology leads the way, expanding the new nano frontier for pharmaceuticals. In fact, the Zeta® bead mill is the top choice in high-tech applications, specifically in the pharmaceutical industry.
NETZSCH provides industry-leading bead mills for consistent nano-sized particle reductions, as well as dispersion mills for uniform dispersion of nanoparticles in solution. Our engineers designed the Zeta grinding and dispersion system specifically to achieve very narrow submicron particle-size distributions with unmatched repeatability and reliability.
Ultra-fine nanoparticle mills
NETZSCH introduced the DeltaVita® line of ultra-fine nanoparticle mills for wet grinding of batches ranging from 0.05l to 2,000l. The new line features NETZSCH's proprietary ZETA grinding system and comprises ten mills, designed to accommodate the entire manufacturing process. The DeltaVita series of mills is repeatable and scalable; from drug discovery through clinical trials to full-scale production. In addition, the complete DeltaVita series offers CIP and larger sizes; DeltaVita 600 – 10000 offer SIP capability.
Through the use of high energy, high flow rate, multiple pass grinding, NETZSCH's DeltaVita line achieves excellent repeatability and homogeneous dispersion. In the time it takes an ordinary mill to complete one pass, DeltaVita mills can complete as many as ten cycles. Their ZETA grinding system provides a single tank process for reduced contamination, precise temperature control and an easy cleaning.
The DeltaVita 15 through 300 laboratory machines use grinding media from 0.05mm to 0.2mm for consistent particle reductions to below 200nm. They can be fitted with variable grinding chamber sizes, making them ideal for feasibility studies where the smallest batch sizes are needed to achieve significant test results in a short period of time. Grinding zone parts are manufactured with yttrium stabilized zirconium oxide, a high-strength ceramic, for metal-contamination-free grinding.
For clinical trial phase production, the DeltaVita 600 provides batch sizes of 1l to 6l. It features interchangeable agitating systems, optional explosion-proof design and PLC control. The DeltaVita 2000 through 60000 provide batch sizes ranging from 50l to 2,000l.
Vacuum deaerators
NETZSCH provides other equipment for almost any pharmaceutical processing need.
In the NETZSCH vacuum deaerator, micronized gases are removed from fluids with a wide range of viscosities. By means of the VTR principle (vacuum-thin film-rotary process), it is possible to process products such as anti-bacterial gel, ointment and creams, to a wide variety of free-flowing compounds. The throughput is product and viscosity dependent and can range from 500kg/hr to 4,000kg/hr. This machine can be used to de-gas both small quantities, from interchangeable tanks in batch operation, and large batches in continuous operation.
Dry grinding process equipment
NETZSCH offers dry grinding process equipment as well. The ConJet® high-density bed jet mill is a spiral jet mill with an internal classifier. The ConJet model features a variable speed classifier for infinite fineness control with low energy use and high fineness output.
The Condux universal mill offers size reduction to d50 ~20µm to 500µm. The Condux universal mill pin disc version is one of the most common dry grinding techniques in the pharmaceutical industry.
NETZSCH Premier Technologies Images
NETZSCH Premier Technologies