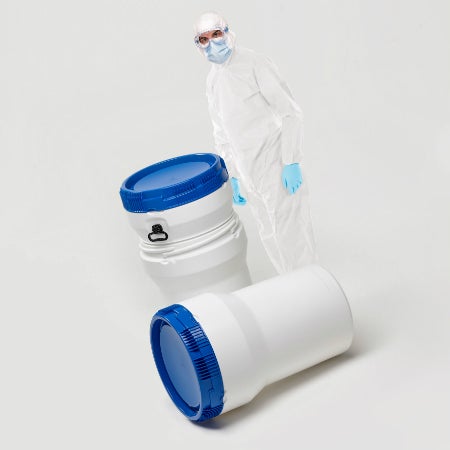 Although CPhI Worldwide is primarily a platform to establish new business relationships between global pharmaceutical companies, over the years it has also become a place to pick up on industry trends and meet companies such as CurTec who supply into the pharma industry.
CurTec designs, manufactures, and supplies plastic, high-performance packaging for pharmaceuticals and specialty chemicals. 'Clean, safe & certified' is the company's motto because it knows how important safety and security are to the pharmaceutical supply chain.
Are you a pharmaceutical professional involved in (packaging) procurement, manufacturing, quality control, marketing, or sales? Then it may be useful to understand why other pharmaceutical companies are using CurTec packaging solutions.
Its team is ready to explain the benefits and how to achieve cost savings and it will be launching new products during the show.
In recent months, Curtec has collaborated with one of the largest global pharmaceutical players to develop 120l/150l Nestable Drums with a quarter-turn closure. The company is also developing a brand new Square Drum. Prototypes will be featured at the Curtec booth.
Join Curtec from 24 October 24 to 26 October at booth D02 in hall 6.1 of the Messe, Frankfurt. There is a lot to discover and discuss. In addition, Curtec's barista will prepare you a coffee of your choice so you can boost your energy levels for an even better performance during the show.
This brochure shows some of the many pharmaceutical applications where we have been able to...