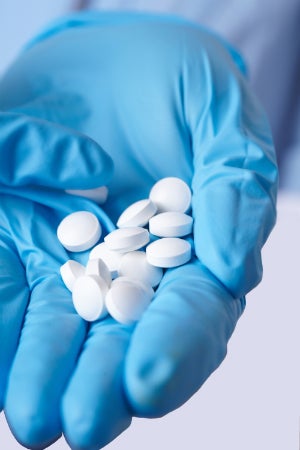 Tablet elegance is a constant concern of the pharmaceutical industry. The overall elegance is not only essential for consumer acceptance, but also affects the tablet's weight variation or content uniformity.
Maintaining tablet elegance during production, packing and shipping not only requires continuous quality control but also proper packaging that protects against moisture vapour ingress and mechanical shocks. CurTec drums and containers protect tablets and contribute to maintaining their elegance.
During production tablet elegance is constantly measured and includes shape integrity, colour, cracks / picking / chipping and impurities. Once an entire batch is approved it is important to maintain tablet elegance.
In most cases tablets are stored and shipped in bulk before they are blistered or packed otherwise for consumption. Common effects during bulk storage and shipment are softening or disintegration, breakage and dusting.
Control softening, breakage and dusting
These effects occur if a bulk tablet container does not protect against moisture or is not able to handle the mechanical shocks of transport and pallet handling. Shock and vibration are controlled by cushioning and desiccant protects tablets from damage through moisture ingress. But the first line of defence is a solid and robust container with a proper barrier against water vapour.
Prevent moisture vapour ingress
CurTec supplies a range of high performance plastic drums and containers that offer superior performance compared to other packaging materials. They provide an excellent barrier against moisture: All CurTec packs have screw lids with (integrated) gaskets which prevent moisture or water from entering through the closure.
Robust and secure drums
CurTec drums offer excellent protection against outside impact: the forks of a forklift truck can easily damage a fibre drum for instance, especially when the cardboard is softened by water. Plastic drums cannot be weakened by water or water vapour and keep their mechanical strength. They can also be reused over and over without losing strength or elegance.
CurTec drums bear a UN marking which is proof that they are constantly tested for mechanical strength with drop and stacking tests. They are also easy to stack because the shape of the base is adapted to the lid. This perfect fit is indispensable for proper packaging and securing on a pallet.
CurTec tests its packs extensively and on a continuous basis. Would you like proof of performance?
We can offer you accreditation documents of moisture vapour transmission and transport simulations and UN and DOT reports.
Use the enquiry form to find out more.