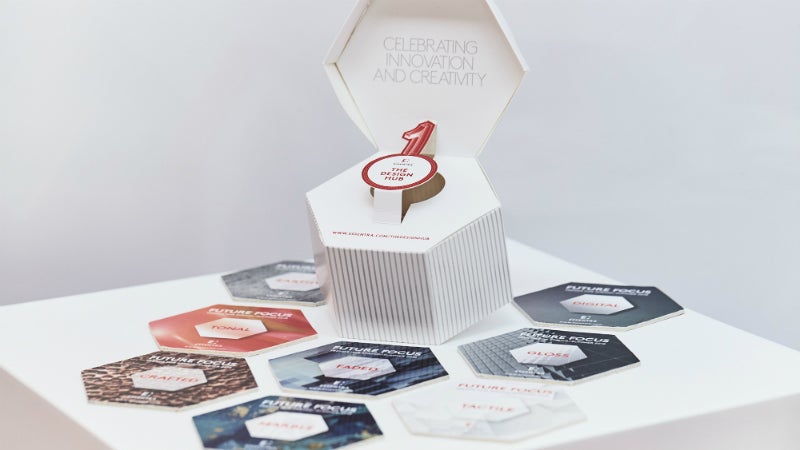 Essentra marked the one-year anniversary of its industry-leading Design Hub at Packaging Innovations.
The Design Hub combines blue sky thinking with creative and structural design to deliver stand-out packaging that differentiates customers' brands on the shelf.
Essentra's complete range of cartons, labels, leaflets, and tear tapes enable manufacturers to produce packaging that incorporates both aesthetic vision and security solutions, as well as producing eye-catching original designs helping to combat counterfeiting.
Products that were on show at Packaging Innovations included the Lotus Pack, Caprini Carton, Tea Carton, and Honey Jar. These products illustrate Essentra's extensive capabilities, from structural design to print finishes, such as embossing, foiling, and window patching, as well as labelling solutions such as tamper evident and Peel 2 Read labels.
Essentra also shared key industry trend updates for 2018 to reinforce the importance packaging plays in keeping products current and the importance of design in helping brands stand out on shelf.
Global category co-ordinator Emma Williams said: "We're excited to have the opportunity to showcase our impressive range of innovative packaging capabilities and labelling solutions at this year's Packaging Innovations. The conference is a great chance for us to demonstrate our unique customer offering and celebrate the one year anniversary of our Design Hub."
Global design studio manager Alan Davies added: "We've been delighted to see how well our customers have embraced the new service over the past 12 months and are looking forward to continuing to develop our design capabilities with more customers in the future."
Newport managing director Will Parker also participated as a panellist at the event to discuss the growth and adoption of digital technologies.
Global provider of essential healthcare packaging and support services Essentra aims to exceed client expectations...