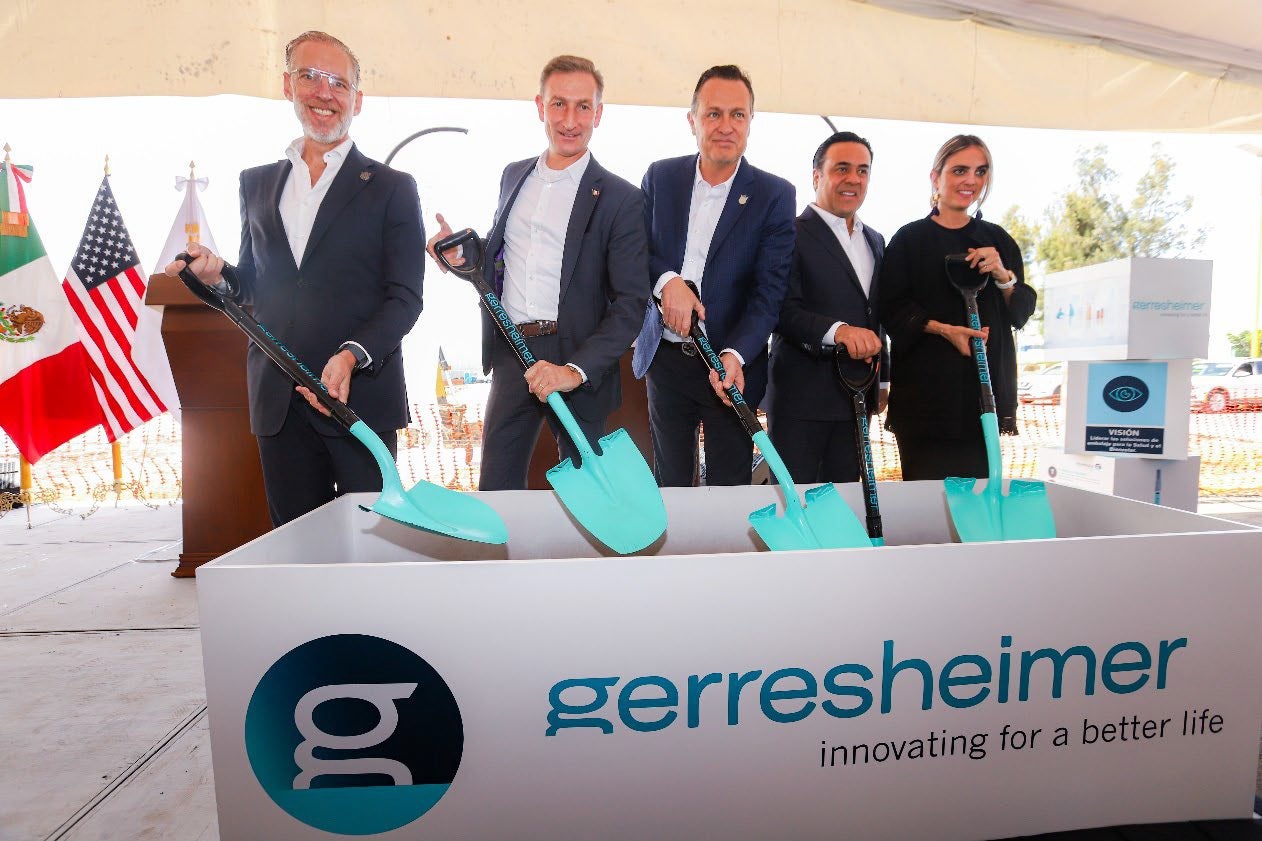 Gerresheimer, an innovative system and solution provider and a global partner for the pharma, biotech, and cosmetic industries, has celebrated the start of construction of the plant expansion at its facility in Querétaro, Mexico, with a ground-breaking ceremony. Thanks to the new 7,500m² production building, Gerresheimer will increase its manufacturing capacity for syringes for the North American market by several hundred million 'ready-to-fill' (RTF) syringes annually and create around 270 jobs.
Among other things, the high-quality pre-fillable glass syringes are suitable for injectable biopharmaceuticals such as GLP-1-based drugs for the treatment of obesity. Gerresheimer is investing around €100m in the new building and production lines. The building is expected to be completed by mid-2024 and production is anticipated to start in the second quarter of 2025.
"Our plant in Querétaro will enable us to supply the entire North American trading area with high quality syringes that are also suitable for biopharmaceuticals", says Dietmar Siemssen, CEO of Gerresheimer. "Now we are once again significantly expanding production capacity for contracts we have already concluded."
Latest production technology
Plans for the new production building include ten glass-forming machines and several needle assembly and RTF production lines. The latest automation and quality assurance technology will be used. Syringe preparation, including washing and packaging, will take place in ISO 8 to ISO 6 class clean rooms.
270 new jobs from 2025
The expansion of production capacity allows Gerresheimer to create around 270 jobs at the Querétaro plant, where around 1,000 people are currently employed. In addition to syringes, Gerresheimer also produces injection vials, cartridges and ampoules at the site.
Expansion of global production capacities
Gerresheimer is also currently expanding its production capacities for various product segments in Germany, Belgium, the Republic of North Macedonia, the Czech Republic, and the United States. As a partner to the pharma, biotech and cosmetics industries, Gerresheimer produces locally for regional markets.