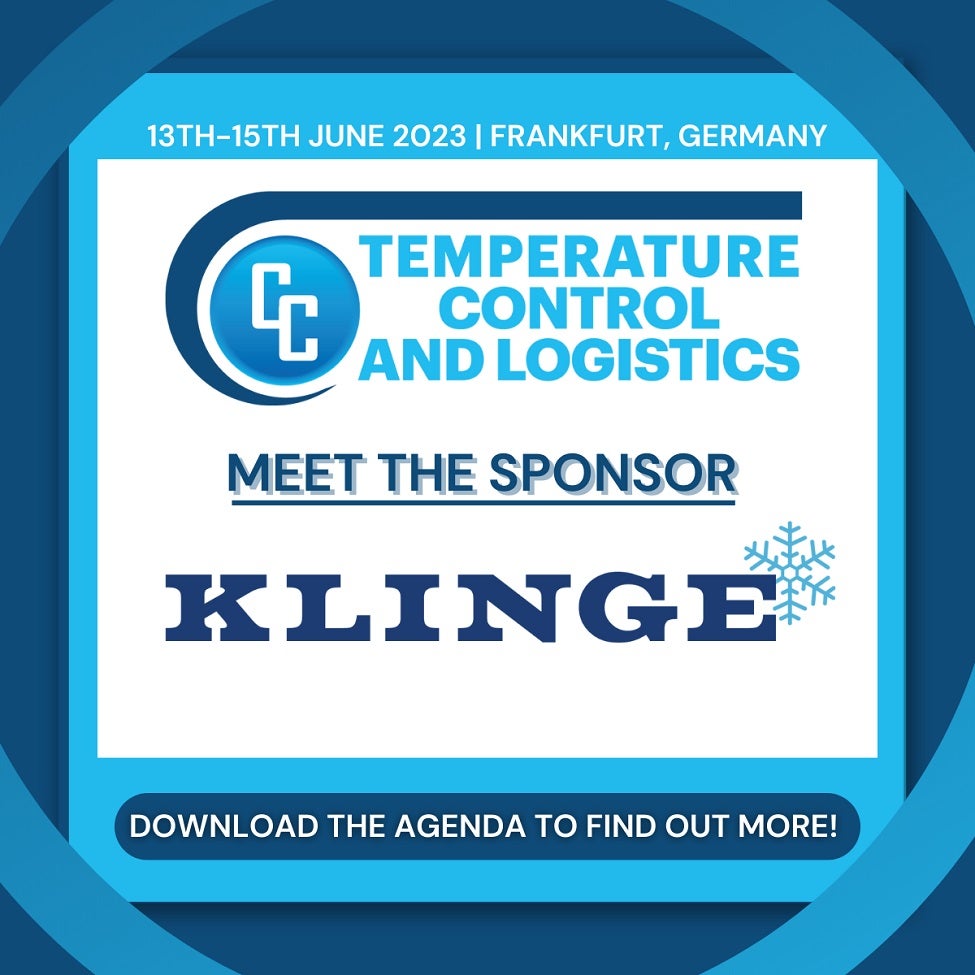 Cold chain storage solution provider Klinge Corporation will be exhibiting at the Temperature Control and Logistics (TCL) conference taking place in Frankfurt, Germany, in June. The three-day trade show will include interactive sessions, collaborative roundtables and opportunities for formal and informal networking, with the aim of increasing the value of shared insights and open discussions.
As a sponsor for the TCL conference, Klinge will promote and demonstrate its cold chain solutions, which are designed to ensure the 100% safety of pharmaceuticals. These include dual redundant refrigerated containers, -70˚C dual redundant freezer containers and GSM remote monitoring systems.
This year's TCL event will take place from 13-15 June at the Sheraton Frankfurt Airport Hotel & Conference Center ‒ you can find Klinge at booth #26. For more information about the conference or Klinge's participation, please contact us via the enquiry form on this page.