Atlant Clinical
European CRO Offering Clinical Research and Support Services in Europe and the US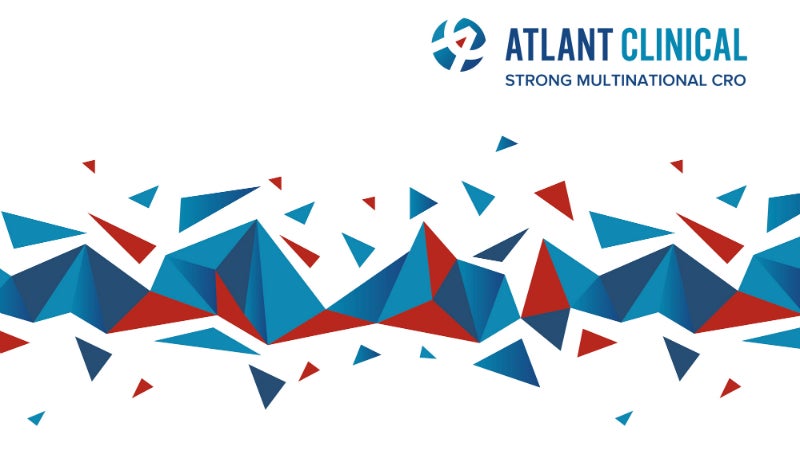 Atlant Clinical is a contract research organisation (CRO) providing efficient clinical research and support services for Phase I-IV clinical trials in Russia, Europe, and the US.
An effective and experienced international CRO in Europe, Atlant Clinical helps its clients optimise research and development (R&D) investments to help deliver innovative drugs and medical devices.
Atlant Clinical employs an international team of more than 150 experienced professionals and focuses on development of its staff to ensure each client receives high-quality, expert guidance.
Medical and scientific document advisory services for clinical trials in Europe
Atlant Clinical's specialists provide an array of scientific and medical expertise, including services such as translation and adaptation of trial documentation, preparation of clinical study reports and other records, development of medical and scientific articles for international and local peer-review journals, and formation of patient-doctor diaries and questionnaires.
The company provides these services in strict compliance with good clinical practice (GCP) and all applicable international and local regulatory requirements.
Clinical operations services for end-to-end project support in pharmaceutical development
Atlant Clinical provides project management services for pharmaceutical development projects, which are performed by its most experienced professionals. The company's dedicated project managers undergo regular trainings to ensure they provide end-to-end support.
Guidance is provided throughout every stage of clinical trials in Europe, from site selection and review of regulatory documents in trial initiation to clinical monitoring in accordance with standard operating procedures (SOP) and the International Conference on Harmonisation's (ICH) GCP.
As part of its site management offering, Atlant Clinical tracks the progression of trial participants and ensures there are no violations of study protocols or regulatory requirements.
The company also assists with logistics management for drugs and supplies, as well as site personnel education and training.
In addition, Atlant helps prevent serious adverse events thorough assessment and reporting to ensure trials are safe for both patients and researchers.
Logistics management services and vendor selection for clinical trials in Europe
To provide full support and guidance, Atlant Clinical's logistics management services include obtaining of importation / exportation licences; the preparation of customs documentation; and the import, distribution, storage, relabelling, return, and destruction of a wide variety of clinical trial materials. The company also exports biological samples to a central laboratory.
In addition, Atlant helps select appropriate vendors, identifying and utilising professional, high-quality service providers. The company uses its extensive industry knowledge to ensure effective collaborations with suitable partners.
Regulatory support
As a European CRO, Atlant Clinical offers a range of services to expedite state review of study documentation and issuance of all necessary legal study approvals, including:
Trial dossier preparation and submission to regulatory authorities
Timely submission of safety reports in accordance with local regulations and ICH GCP
Timely submission of required documents to ethics committees and / or regulatory authorities.
Data management and biostatistics services
Atlant Clinical provides a full range of data management and biostatistics services for clinical trials in Europe and clinical trials in the US, including:
Preparation of data management plan
Creation and full maintenance of an electronic data capture system, including data quality monitoring
Development of case report forms (CRF)
Statistical analysis, planning, and execution
Statistical programming in SPSS and statistical analysis software (SAS)
Creation of drug labelling list
Writing interim and final statistical reports
Quality assurance for clinical research in Europe
Being certified by international organisations, auditors of Atlant Clinical provide consulting and contract audits of investigational sites, vendors, Phase I units, SOPs and trial master files (TMF), with respect to their correspondence to applicable local regulation and international guidelines.
Training courses for industry professionals
Atlant Clinical has an effective internal training department, which educates its staff on the latest industry trends, relevant regulations, best practices, and other issues. These courses allow Atlant to maintain one of the most professional teams on the market. The company also offers the courses as a stand-alone service to external industry professionals.
Atlant's training courses combine theoretical and real-life cases from the company's own abundant experience in clinical operations.
About Atlant Clinical
Atlant Clinical is a European CRO that demonstrates steady dynamics. The company continuously expands its service offering and geography of operations. Its team currently includes around 150 experts in clinical research worldwide and the company continues to hire ambitious and talented specialists.
Atlant Clinical has recently expanded to the UK, the US, Germany, Lithuania, and Russia.
Atlant Clinical Inc.
76 N. Walnut Street
Ridgewood, NJ 07450
United States of America
+ 1 (929) 358 39 05
Atlant Clinical GmbH
Josephspitalstr. 15
80331 Munich
Germany
Atlant Clinical Limited
Palladium House
1-4 Argyll Street
W1F 7LD
London
United Kingdom
Atlant Clinical Ltd.
Yevhena Konovaltsia St, 36
01133, Kyiv
Ukraine
+38 (044) 209 3475
+38 (067) 511 1234