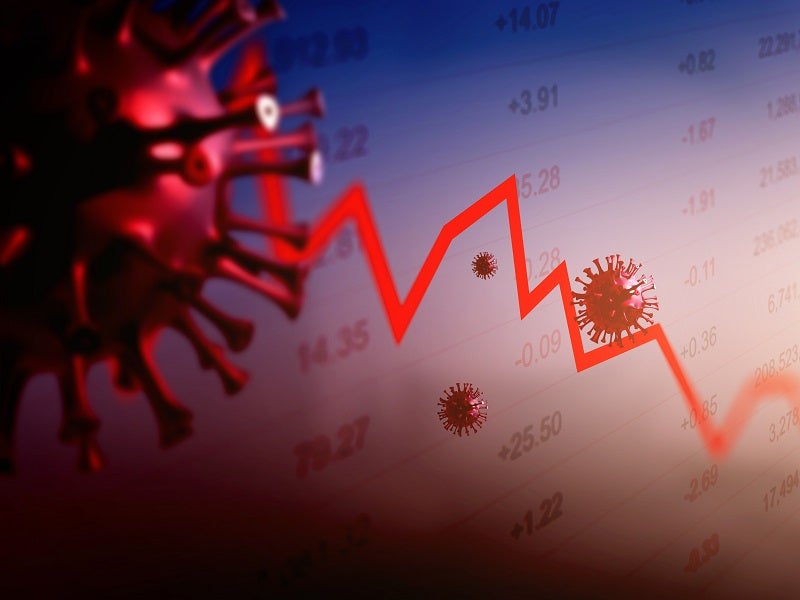 The global economy is expected to face a prolonged downturn due to the Covid-19 pandemic. Many have predicted a U-shaped recovery as countries slowly ease restrictions. However, as the threat of a second wave of infections looms, the recovery may be more L-shaped with a sluggish recovery ahead.
Nouriel Roubini
Nouriel Roubini, Professor at Stern School NYU, shared an article containing his views on the damage caused by the Covid-19 pandemic. He noted that the economic recovery will not be U-shaped as claimed by many economists but rather L-shaped resembling a greater depression.
Roubini noted that an L-shaped recovery means the economy will contract sharply and stay there for an extended period of time.
Candid BBC News: #Coronavirus: Leading economist @Nouriel @nouriel Roubini warns of 10 years of depression and debt https://t.co/EpOvGJ9Pa0 @PMOIndia @nsitharaman @HardeepSPuri @PiyushGoyal @EmergingRoy @sanjaybando @amol_kulkarni1 @MayaramArvind

— Pradeep S. Mehta (@Psm_cuts) May 25, 2020
Danae Kyriakopoulou
Danae Kyriakopoulou, Chief Economist & Director of Research at The Official Monetary and Financial Institutions Forum, tweeted an article on Bank of England's plans to take the cost of borrowing to below zero.
The bank cut interest rates to 0.1% in March to stimulate the economy, which was battered by the Covid-19 pandemic. Although the bank is still assessing the impact of negative interest rates on the economy, support from the banking sector may help in preventing any negative impact of the policy on the sector.
#UK @bankofengland -ve rates would do little for economy in face of what is (mainly) supply shock & evidence from other countries is weak in terms of transmission to real economy (+risks for bank profits/reversal rate) My comments for @BBCNews @szupingc: https://t.co/Mlq5qfRtms

— Danae Kyriakopoulou (@DKyriakopoulou) May 26, 2020
Mohamed A. El-Erian
Mohamed A. El-Erian, Chief Economic Adviser at Allianz, shared a chart from an article depicting the decline in world trade. The chart depicts how world trade declined at the fastest pace since the global financial crisis in 2008. The article noted that the pandemic has exposed the extent to which countries are dependent on each other for manufacturing.
El-Erian added that the global business will shift towards de-globalisation, which will be driven by companies, governments and households.
The @WSJ article on global trade–and the next quarterly data will be worse–is consistent with two hypotheses:
The likely shift in global business's emphasis from efficiency towards resilience; and
This phase of de-globalization will be driven by companies, govts and households. pic.twitter.com/f0qAxLlPUk

— Mohamed A. El-Erian (@elerianm) May 25, 2020
Saifedean Ammous
Saifedean Ammous, an economist, shared a tweet on an estimate by King's College London on the rise in poverty levels due to the Covid-19 pandemic. The article notes that if global GDP falls by 10% it will result in extreme poverty for approximately 200 to 300 million people.
King's College London estimate is if global GDP/capita falls 10%, extreme poverty rises by ~200-300 million people. Hard to be accurate on something like this. But I doubt lockdown central planners considered these risks seriously.https://t.co/P1oFJPLibZ pic.twitter.com/We3l60W7bK

— Russell Lamberti (@RussLamberti) May 25, 2020