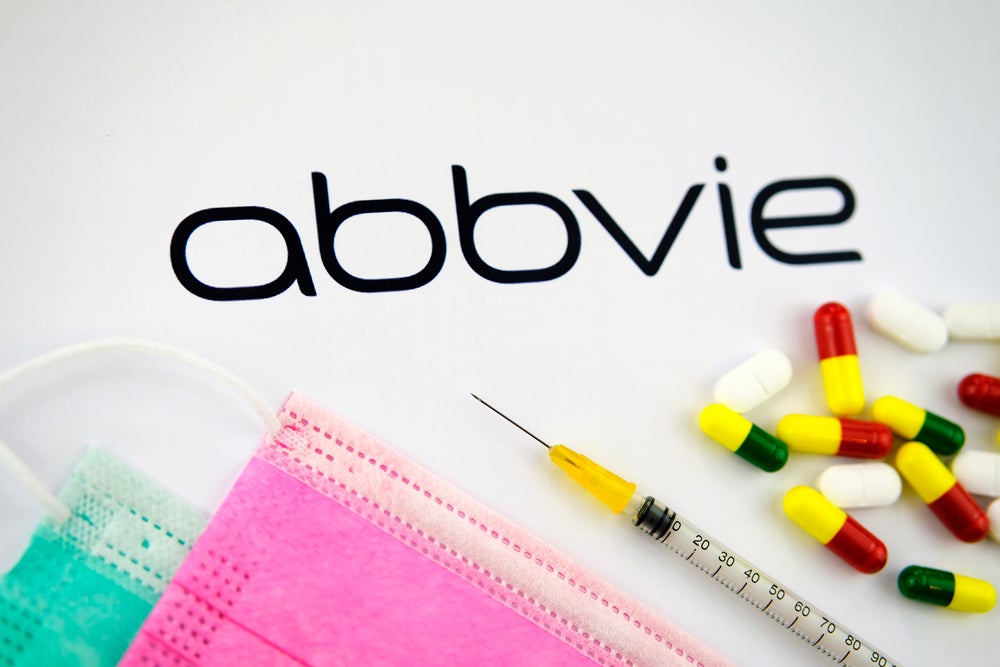 Starting in January, multiple biosimilars of AbbVie's blockbuster drug Humira are set to flood the US pharmaceutical market.
The arrival of Humira biosimilars is expected to provide cost-effective alternatives to the anti-tumor necrosis factor (TNF) biologic, but their eventual position on the market remains to be seen. Moreover, Humira's behemoth status makes their introduction in the US particularly interesting.
While small molecule drugs can be remade into identical generics, biologics are more complex. Biosimilars have slightly different structures than the originator biologics but have the same effect in treating a disease. There are seven FDA-approved Humira biosimilars, of which Amgen's Amjevita will be launched in January. Others are made by big pharma giants like Boehringer Ingelheim, Novartis, or Pfizer, which has raised the expectations for a competitive market.
Humira is indicated for 10 adult and paediatric conditions, including Crohn's disease, rheumatoid arthritis, and ulcerative colitis, as per its label. For many years, AbbVie pursued an assertive legal strategy, ensuring that some Humira patents last until 2034, meaning companies needed to negotiate their earlier entry to market. Indeed, Amgen's biosimilar was approved in September 2016, but the company was not able to launch it until January 2023 in the US. Humira biosimilars became available in the EU in October 2018.
Although some experts interviewed by Pharmaceutical Technology said the first-to-market advantage would be important for these biosimilars, others considered the addition of any interchangeability designations to be key for success.
Temporary first-to-market advantage
In September 2017, Amgen announced that it reached a global settlement with AbbVie, scheduling Amjevita's American launch for January 31, 2023. This would give Amjevita a certain advantage, since it would be the only biosimilar that is available at that time, says Shubha Bhat, PharmD, a gastroenterology clinical pharmacist at the Cleveland Clinic, Ohio. Generally, formularies are updated at the start of the new year, which makes this a perfect time for Amjevita to be incorporated, she says.
How well do you really know your competitors?
Access the most comprehensive Company Profiles on the market, powered by GlobalData. Save hours of research. Gain competitive edge.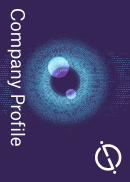 Company Profile – free sample
Thank you!
Your download email will arrive shortly
Not ready to buy yet? Download a free sample
We are confident about the unique quality of our Company Profiles. However, we want you to make the most beneficial decision for your business, so we offer a free sample that you can download by submitting the below form
By GlobalData
But others think differently. "For a new mechanism, [being] first and second to market is important.…[but] for biosimilars, it is all about the money. It is all about what you can get at the lowest cost," says Dr. Raymond Cross, director of the inflammatory bowel disease program at University of Maryland's School of Medicine, Baltimore.
Broadly speaking, price is the determining factor on the US healthcare market, says Jakub Hlávka, PhD, research assistant professor of health policy and management at the University of South California, Los Angeles.
Still, according to Hlávka, there could be a certain benefit of being the first available biosimilar. For example, the first-to-market status was beneficial when it came to insulin biosimilars. Being first could give Amgen a leg up in negotiations and in market penetration, he says.
At the same time, Cross says that this is not up to clinicians or the patients, but the payers. Heidi Hunter, biotech board director and former President of specialty solutions at Cardinal Health, says that the payer is in charge in the US healthcare system. What drug ends up being used is not always the physician's choice, she says, adding that they often need to navigate what different payers support to get the best possible treatment for a patient.
Interchangeability benefit variable
Any potential first-to-market advantage is likely not going to last too long since Amjevita does not have the coveted interchangeability designation, says Bhat. Biosimilars with this designation are beneficial to payers as they eliminate the need for another prescription, she explains An interchangeable biosimilar can be automatically substituted for Humira at a pharmacy, Bhat adds.
At the moment, Boehringer Ingelheim's Cyltezo, which could launch as early as July 2023, is the only Humira biosimilar with an interchangeability designation. Pfizer expects to have a decision by the end of this year if its biosimilar Abrilada will also have this status. Samsung Bioepis and Organon previously stated that Hadlima's interchangeability data should be ready in 2024.
It is too early to say but Cyltezo's interchangeable status could boost its position on the market, says Jonathan Watanabe, PhD, professor of clinical pharmacy at University of California, Irvine. This depends on whether Cyltezo becomes a preferred agent at the formularies, he says.
Although demonstrations of interchangeability are important, payers do not tend to care about this designation, says Cross. These biosimilars are likely interchangeable even without a designation, he says. Citing studies comparing such products, there are no important differences between biosimilars and their branded counterpart, says Arnold Vulto, PharmD, professor of hospital pharmacy at Erasmus University, Rotterdam.
Product variation creates patient uncertainty
From a clinical standpoint, there should not be much apprehension to using biosimilars in gastroenterology, says Bhat. However, there tend to be some differences between the products. Biosimilars like Cyltezo or Abrilada come in both autoinjector pens and syringes, which adds variability, she notes. Humira can be administered via autoinjectors and syringes. According to some studies, there could be a preference for autoinjectors over syringes.
Also, some biosimilars contain citrate, while others like Abrilada do not. Similarly, these biosimilars can come in high and low concentrations, adds Bhat. All of this makes the transition less seamless, she notes. Citrate could also make these products unsatisfactory to the patients, says Cross. Low-concentration versions of Hadlima and Hyrimoz, produced by Sandoz, Novartis's generic subsidiary, contain citrate.
Moreover, an individual patient's outlook on biosimilars varies. Vulto says some may not like the idea of replacing Humira with a biosimilar. Since these are injectable treatments, rather than pills or tablets, patients need to be acquainted with them over time, he explains.
Even some physicians remain hesitant about biosimilars in general. For example, despite there being a new interchangeable biosimilar in ophthalmology, there's a lot of hesitancy in adopting it because it involves the eye, and physicians have had experience with products that have damaged the eye, says Hunter. The physicians have to get over that hurdle until they feel that this is a good option for the patient and for them to use, she adds. Coherus Biosciences' Cimerli, an interchangeable biosimilar for the ophthalmological treatment Lucentis made by Genentech, was launched in October 2022.
Furthermore, the interest in Humira biosimilars could vary depending on the condition. For example, Cross says that the Crohn's disease space could be open to these biosimilars. But in some chronic rheumatology conditions, the practice is to not change a patient's medicine unless needed, which could hold physicians back, says Hunter.
Biosimilar uptake could be more gradual
Considering these factors, the uptake of Humira biosimilars could be more gradual. Although AbbVie will now face competition from these products, it has built a strong market for Humira, says Hlávka, adding that it will likely continue reporting significant revenues. Rather than an instant shift, this erosion would likely take some time and happen over two to three years before it loses its dominant status, adds Hlávka.
Any change will occur as fast as the payers decide to switch over, says Watanabe. This should create an opportunity to cut costs and make these therapies more accessible, he adds. Infliximab, marketed as Remicade by Janssen, a subsidiary of Johnson & Johnson, saw a roughly 70% price drop when biosimilars became available, says Vulto. And even Humira saw a price drop of up to 80% in some European countries.
Nevertheless, AbbVie will want to retain its position in the market. Citing her analysis of formulary tier placements over seven years, Robin Feldman, professor of law at the University of California, Hastings, in San Francisco, says that generic drugs were increasingly pushed out from favourable tiers by branded products between 2010 and 2017.
However, Watanabe says that as at least some Humira biosimilars should get on the formulary. Based on recent news reports, UnitedHealth Group's pharmacy benefit management subsidiary OptumRx will keep Humira on its formulary together with three other biosimilars.
Watanabe says there are going to be some attempts by an innovator brand to defend its space. But he says, "Given the number of biosimilar manufacturers and who those players are, there is going to be some real wrangling to make sure that these choices do come in. It is just a matter of time."