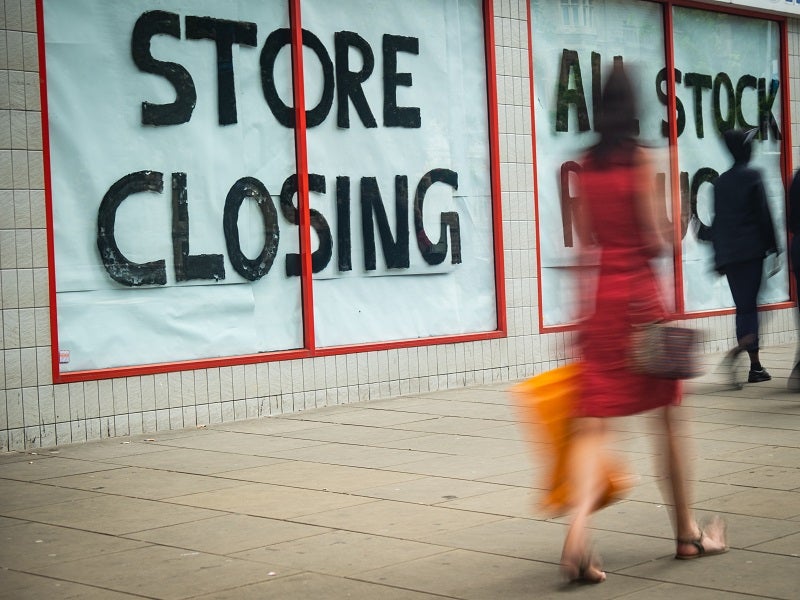 The Covid-19 pandemic has forced retail and food outlets to remain closed to avoid the spread of the disease and comply with the lockdown measures. Consumers unable to make purchases in physical stores are increasingly opting for online services for a variety of products.
Gregory Daco – online spending
Gregory Daco, Chief US Economist at Oxford Economics, shared a chart on how the recession caused by the Covid-19 pandemic is shifting consumer spending towards online shopping, which increased by 15% to 25%. Consumers are purchasing various products online including office supplies, consumer electronics, home furnishings, auto parts etc.
In the article, UBS Group notes that approximately 100,000 retail stores will close over the next five years as online shopping picks up. Clothing, electronics and home furnishings stores are expected to be most affected by this trend.
Global #coronavirus recession accelerating the shift to online spending

via @wsj @ubs @SoberLook pic.twitter.com/dJZdIaVmvW

— Gregory Daco (@GregDaco) May 18, 2020
Daniel Lacalle – EU recovery grants
Daniel Lacalle, Chief Economist at Tressis SV, tweeted an article on France and Germany's joint proposal for a €500bn ($543bn) recovery fund to provide grants to regions and sectors in the European Union (EU) that have been impacted by the Covid-19 pandemic.
The two countries proposed that the European Commission can borrow the funds on behalf of the entire EU and spend it as part of the 2021-2027 EU budget, which is estimated at €1tn ($1.08tn) over that period.
France, Germany want 500 billion euro Recovery Fund, joint EU debt | Article [AMP] | Reuters https://t.co/bE2wBB7LYV

— Daniel Lacalle (@dlacalle_IA) May 18, 2020
Timothy McBride – youth unemployment crisis
Timothy McBride, Bernard Becker Professor at Washington University, tweeted an article on how the pandemic has created an unemployment crisis among the youth. The article estimates that approximately 7.7 million young workers in the US, including 40% from the retail and food sectors, are unemployed due to the pandemic.
The article suggests that the government should create a 21st-century version of the Civilian Conservation Corps that was created during the Great Recession. Investments in ecological restoration and natural projects can create millions of jobs for the demographic groups and regions, which have been severely affected by the recession.
https://twitter.com/mcbridetd/status/126250883929280512
Adam Posen – government power grab
Adam Posen, President of the Peterson Institute for International Economics, shared an article on how the Covid-19 pandemic is expected to permanently increase the powers of the government.
The pandemic necessitated the government to develop policies to mobilise medical resources, impose lockdown measures and support businesses and workers. These policies are expected to benefit the general public in the long-run but may also give the government the power to trace, track and control.
We are all statists now – with me on the macroeconomic policy aspect
For @ForeignPolicy series on the world after the pandemic, 10 leading global thinkers' predictions. https://t.co/fGS4CnuvQS

— Adam Posen (@AdamPosen) May 16, 2020