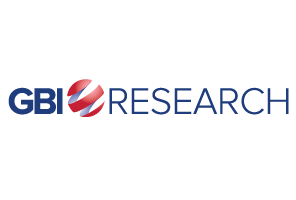 Samsung is a name readily associated with smartphones and wide-screen TVs. But the company has been broadening its horizons and is now building a reputation as a contract manufacturer of complex medicines to treat diseases such as cancer and rheumatoid arthritis.
It diversified into healthcare under its Samsung BioLogics and Samsung Bioepis brands, reducing its reliance on mobile phones and other consumer electronics as growth in these markets slows.
Manufacturing expertise
Samsung's focus is on manufacturing generic versions of biological medicines (biologics) and providing biomanufacturing outsourcing for big pharma, helping to provide these effective drugs at a lower cost.
President of Samsung BioLogics Tae-Han Kim said: "Biopharmaceutical companies are good for sales, and biotech companies for innovation, but neither is good for manufacturing."
At a cost of $740 million, Samsung's third biologic plant will provide the capacity for the company to become one of the leading producers by volume of biologics, which are drugs grown from cells.
This necessitates a more complex manufacturing process than typical drugs, but the up-side is that biologics are more effective towards certain diseases.
Samsung's experience in building semiconductor plants has allowed it to streamline the timescale and cost of building its biologic plants.
Positive outlook
Samsung BioLogics currently has agreements with six clients, including Roche and Bristol-Myers Squibb, for nine different products.
As of April, it is also in negotiations to manufacture drugs for more than 15 international pharmaceutical companies, as it looks to expand in the growing industry.
In July, Merck and Samsung Bioepis began selling a less expensive alternative version of Johnson & Johnson's rheumatoid arthritis drug Remicade in the US, a move that should accelerate price reductions for the big-selling medicine.
US and Korean drugmakers said they would sell the version, to be called Renflexis, at a 35% discount to Johnson & Johnson's top-selling medicine, or around $735 for a 100mg dose.