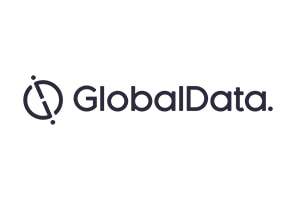 It is now approaching 18 months since the final report of the Carter review was published and the impact on the NHS is becoming clear. The review's recommendations and the path it lays out are said to have significant traction within the Department of Health, to an extent rarely seen by civil servants.
The review acts as a starting point for the productivity and efficiency agenda that has followed and become a primary focus for NHS Improvement, the organisation responsible for overseeing NHS providers. The flagship exercise being undertaken by NHS Improvement, as recommended by the Carter review, is the development of the 'model hospital' in an effort to reduce 'unwarranted variation', a favourite phrase of the review that was estimated to be worth £5bn ($6.5bn) in potential savings between trusts.
This online portal allows trusts to compare data on both productivity and quality to identify opportunities to improve. This is an important tool for NHS Improvement as it attempts to stabilise the finances of healthcare providers up and down the country.
Development of the 'model hospital' relied on collecting and processing huge amounts of data, which is something the NHS has struggled with in the past. Work by the Carter team and NHS Improvement is thought to have been extremely successful, with all trusts now supplying granular data on a monthly basis in quantities never before seen.
In addition, a lack of standardised metrics has led to the development of new measures such as the adjusted treatment cost (ATC) and weighted activity unity (WAU), making the fair comparison of organisations in terms of their productivity and efficiency much less challenging than previously.
One particular issue is hospital procurement, which is responsible for around £9bn ($11.7bn) in spending by trusts each year (out of a net annual national expenditure in England of around £120bn [$156bn]). Lord Carter's report revealed huge differences between what different trusts spend on a wide range of resources, including medical devices.
The NHS is often accused of not harnessing its purchasing power as the largest single-payer healthcare system in the world, but by enabling trusts to compare costs with one another through the introduction of the Purchase Price Index and Benchmark tool, the model hospital goes some way to empowering the NHS while maintaining the internal competition laid out by the 2012 Health and Social Care Act.
In addition, the Department of Health's Future Operating Model for NHS procurement will aim to take further advantage of this buying power through greater collaboration and consolidated procurement, while local Procurement Transformation Plans are intended to deliver even more efficiency gains by outlining how every trust will adapt to meet key targets within agreed timescales.
Keeping a tighter grip on procurement is a major focus for NHS authorities. The question that remains is what impact will it all have on medical technology companies themselves? The answer depends on the company in question and it presents both opportunities and threats for medtech suppliers.
A more data-literate NHS that is better able to track its spending, and trusts that are able to identify particular areas of overspending by seeing how they stack up against their peers, will likely result in greater pressure on suppliers to reduce their prices.
Equally, with trusts already working more closely following the introduction of sustainability and transformation plans (STP) and the increasing use of long-term managed service contracts (MSC), it is possible that smaller manufacturers will struggle to compete with their larger rivals. This is already a problem within the in vitro diagnostics (IVD) industry, where four large multinationals command most of the primary market since they are the only ones large enough to meet the specification of many MSC tenders.
However, opportunities will also arise. If a company is able to show how a product can improve the productivity and efficiency of that trust by reducing costs in a certain area, uptake will increase. A positive impact will be apparent in the model hospital and such best practice could allow innovation to spread across the NHS more rapidly. Furthermore, a customer that is more knowledgeable about exactly what it needs will allow medtech companies to focus their research and development (R&D) on areas that address these needs.
We now live in a world where the power of data is more apparent every day, and the NHS is trying to catch up so that it can secure its future. What this means for the medical technology industry, however, remains to be seen.