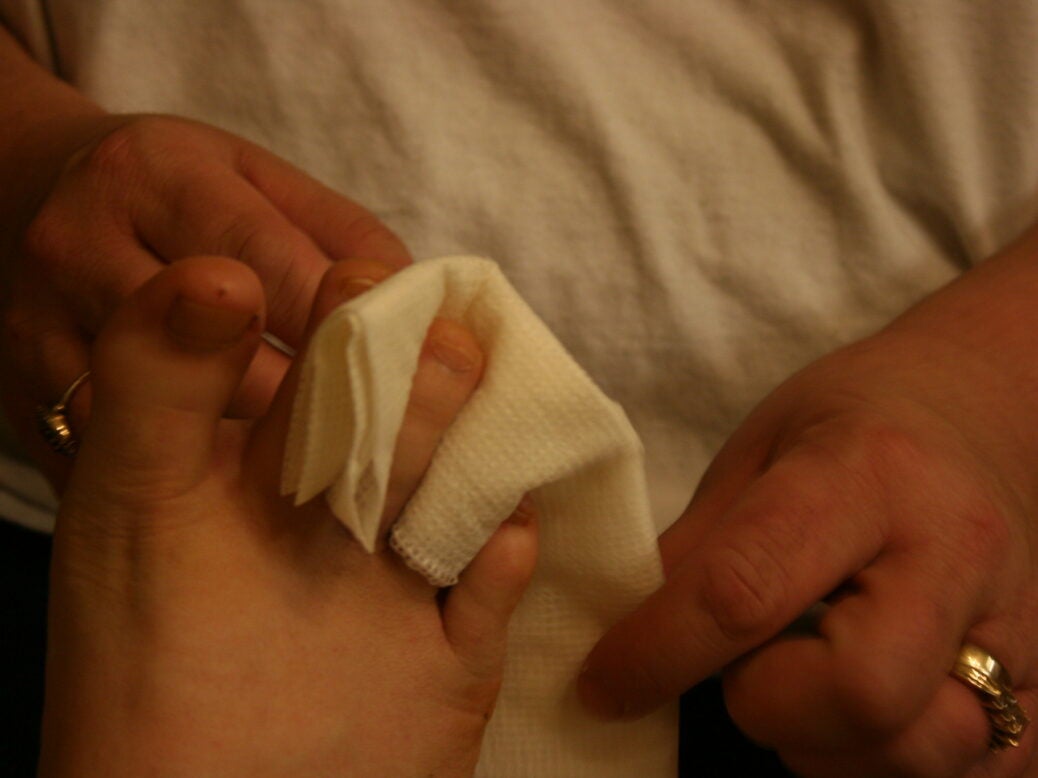 Aurealis Therapeutic and Xbiome have signed an exclusive licence and partnership agreement to clinically develop and market the former's AUP-16 four-in-one therapy in Greater China.
AUP-16 is an investigational drug candidate for diabetic foot ulcer (DFU), various other chronic wounds and inflammatory diseases.
An all-in-one product that is regarded as one active pharmaceutical ingredient, AUP-16 is a genetically engineered Lactococcus lactis, a non-pathogenic, probiotic bacteria.
It expresses human basic fibroblast growth factor (FGF2, bFGF), interleukin-4 (IL4) and macrophage colony-stimulating factor (CSF1, mCSF).
The therapy is applied topically on chronic wounds such as in DFU, venous leg ulcers and pressure ulcers and is then covered with a wound dressing.
Through the deal, Xbiome attains exclusive development and commercial rights to AUP-16 for all human usage in Mainland China, Macao, Taiwan and Hong Kong.
In these licenced regions, Xbiome will handle all clinical and other development, regulatory submissions and marketing of the licenced products.
Furthermore, outside these territories, Aurealis holds complete rights to AUP-16 and will continue to advance the worldwide development of the drug candidate.
Aurealis and Xbiome will partner to co-develop the therapy for DFU and other chosen indications.
Xbiome will make upfront, development milestone payments to Aurealis, which is also entitled to receive commercial milestone payments, under the deal that could total $139m.
Aurealis will also receive single to double-digit ascending royalty payments based on product sales.
Aurealis Therapeutic CEO Juha Yrj nheikki said: "We are extremely happy to partner with Xbiome. We are impressed by their expertise, agility in execution and commitment to the treatment of diabetes-related diseases and introducing the world's leading AI microbiome-based treatment methods and drugs into the China market and beyond, of which AUP-16 will be a great example. 
"We believe that this partnership will accelerate the development of AUP-16 as a potential new therapy for DFU and other chronic wound patients."