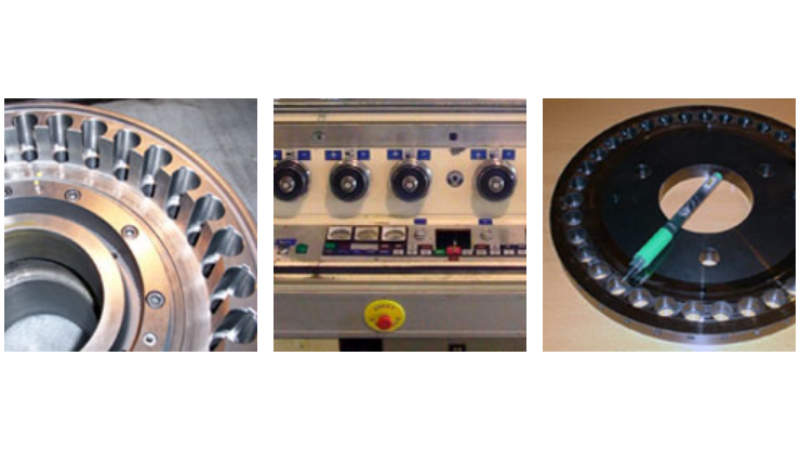 MEDELPHARM provides a maintenance and calibration service to ensure tablet presses are optimised throughout their service life.
Tablet presses from major brands are extremely strong mechanical machines that have been producing tablets faithfully over many years. But it comes the day when they have lost part of their efficiency and ease-of-use and cannot cope with modern technology any longer.
Due to the already existing knowledge of the press, no particular additional training or qualification is required for these refurbished presses.
With its history of passion for the mechanical precision industry and creating innovations in tabletting hard and software, MEDELPHARM is not only able to perform heavy maintenance, but also major improvements that the original tablet press manufacturer may not have proposed.
MEDELPHARM has been successfully refurbishing production presses from brands such as Courtoy, Fette, Kilian, Korsch and Manesty.
Optimisation
Key optimisation strategies include:
Design changes on turrets to make them modular
Installing longer-lasting parts to avoid early wear and tear (material and design)
Re-designing feeding systems to minimise the loss of powder
Modernisation
To improve the flexibility and user-friendliness of your tablet press, MEDELPHARM's team of designers and engineers have developed a series of useful components, ranging from main drives and gearboxes to automatic hydraulic and pilot systems, as well as casing designs for containments, feed shoes and turrets.