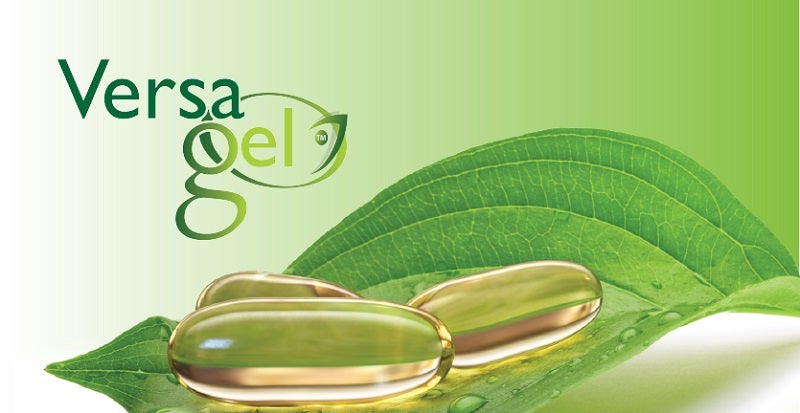 Versagel™, a versatile option for the encapsulation of high viscous, semisolid or high pH fill contents
Key advantages
They are more stable than proteins at extreme pH values and moderate ionic strengths.
Ability to encapsulate high-temperature fills.
Ability to develop Modify Release Options
No Crosslinking over time
They solve complex formulation challenges.
Non-GMO, Gluten Free, Vegetarian.
Vegan Certifiable
Key consumer benefits
Suited for consumers with dietary and religious or cultural restrictions. Ideal for consumers seeking products to fit their healthy lifestyles
Offers the same benefits as a Softgel Capsule:
1. Easy to swallow
2. Odour and taste-free
3. Consumers' preferred dosage form
Options available in a variety of colours, shapes, sizes and clarity.