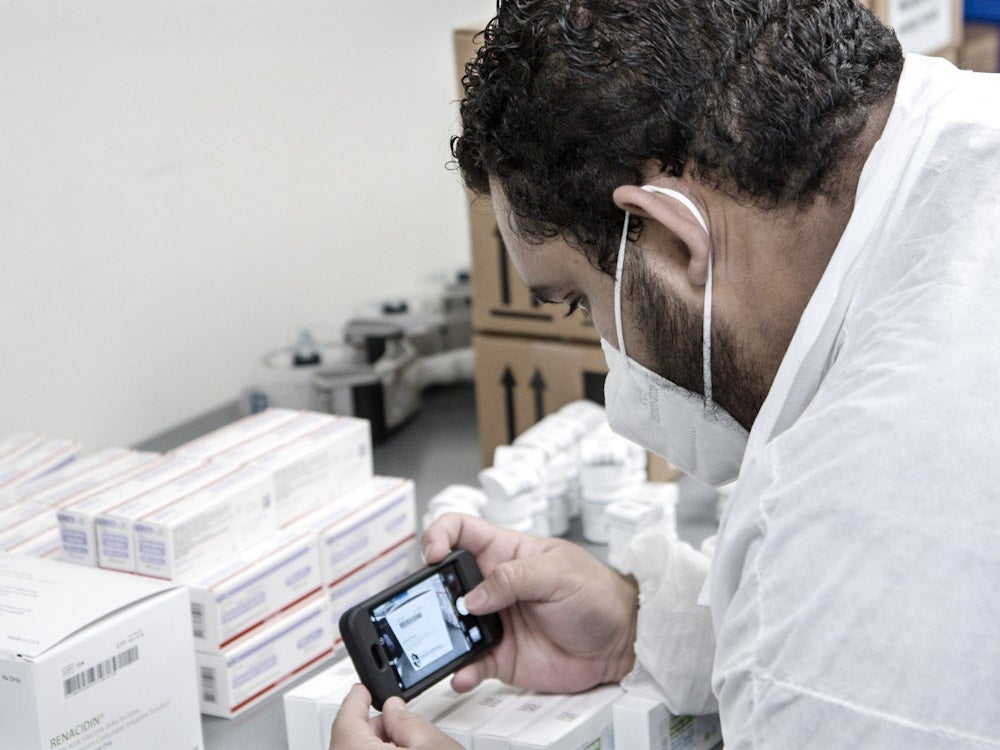 The last ten years have seen a significant increase in the globalization of clinical trials, opening up new regions for trial strategies.
As a result, there has been a huge rise in the overall number of clinical trials being held, as shown in the graph below from the World Health Organization, including higher volumes of activity across Asia-Pacific, Central and Eastern Europe, Latin America, and the Middle East.

A large part of the appeal for these regions is that clinical trials can be run with reduced costs and involve greater numbers of patients from more diverse backgrounds. In some instances, there may also be a reduction in 'red tape'. However, variations in regulations still demand careful management.
Furthermore, operating from a new and unique region can often mean that a customized approach is required for procurement, storage, and distribution logistics to prevent obstacles.
Management of aggressive clinical trial timelines
It is common for clinical trials to operate on aggressive timelines with little room for maneuvering. However, there are occasions when additional complexities within the processes require unique and customized solutions.
For example, when a US-based generic pharma company sought to acquire and deliver 165 units of an established brand of cardiology medicine made in the EU, the scale of the challenge quickly became apparent to Tanner Pharma Group. To meet R&D requirements, products had to be procured from three different lots as part of a Phase III global study and transported to India in a timeframe of only three weeks.
Managing complex supply chains requires a knowledgeable and experienced partner with the flexibility to adapt to changing circumstances, and Tanner is well-versed in the intricacies of supply chain management and working around issues to ensure deadlines are met.
To manage the logistical challenges and short lead time, the team utilized its specialist EU supply network. Products were sourced from the Czech Republic, Germany, and Spain, and arrangements were made for the batches to be stored in a warehouse in Austria until the customer was ready to ship the products to India. Tanner also handled all the necessary paperwork required to secure import permits for the products to enter India ahead of schedule.
Throughout the process, the team ensured that the cardiology products were kept in the required temperature range, not only during storage but also throughout transportation to India according to Good Distribution Practice (GDP) requirements. This solution not only delivered the shipment quickly, but also resulted in cost savings from transportation due to the three lots being combined into one shipment.
About Tanner Pharma Group
Headquartered in Charlotte, North Carolina, US, with offices in the UK, Switzerland, Ireland, and Brazil, Tanner Pharma Group has an extensive global reach and offers a range of access solutions. The company is a connector, facilitating positive opportunities for pharmaceutical manufacturers, clinical trial sponsors, patients and physicians, non-profit organizations, ministries of health and others to further expand access to medicines, medical supplies, and diagnostics.
Whether it's procuring comparator drugs, packaging, labeling and kitting, or distributing drug products and supplies to hundreds of clinical trial sites, you need a smart, agile partner with the ability to manage complex supply chains and global logistics. By choosing Tanner you gain:
Access to a dedicated, experienced program manager
Teams based in multiple time zones, accessible 24 hours a day, seven days a week
A technology platform that tracks product, timelines, and other logistical details
A cost-effective solution with a high-touch service
Unwavering commitment to quality and compliance
To learn more about Tanner's work in clinical trials and the impact technology is having, download the whitepaper below.