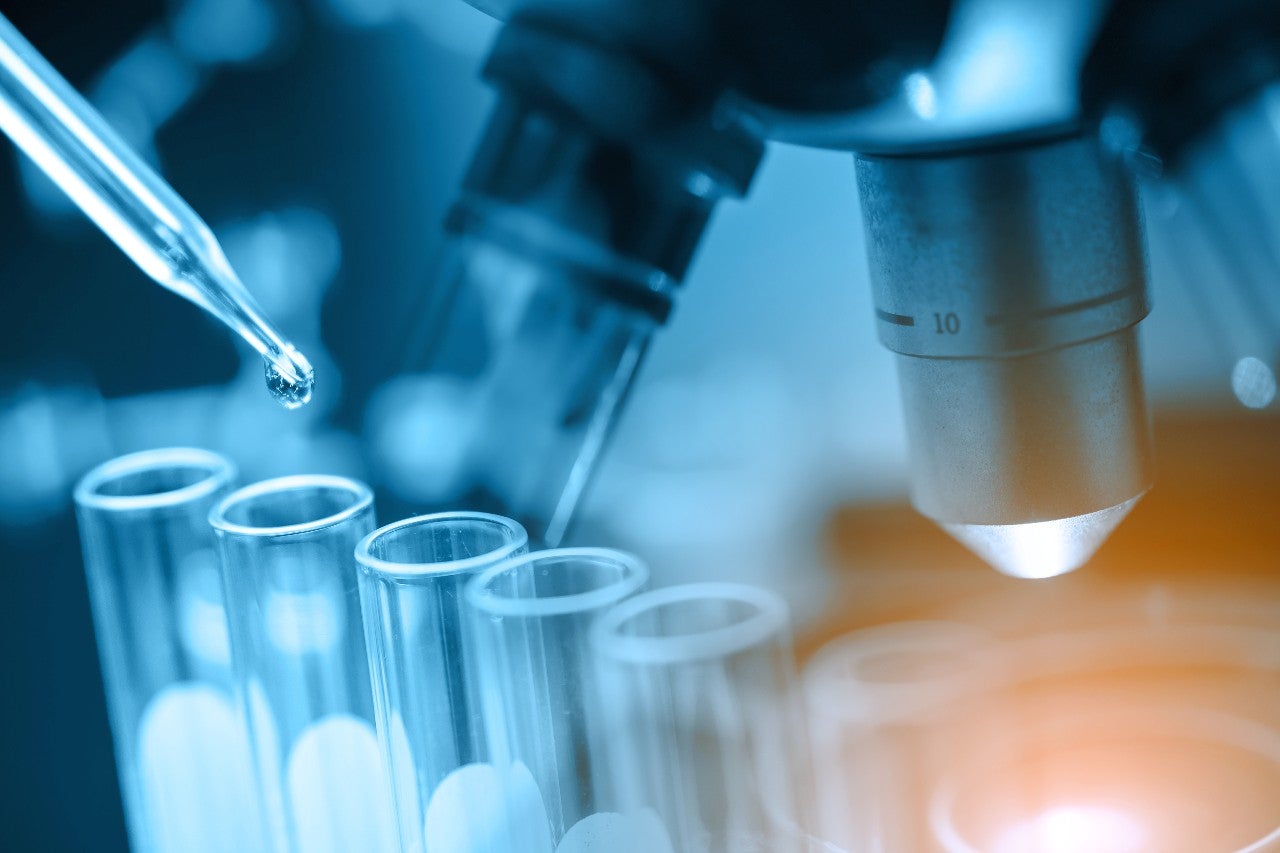 For the past 30 years, biologics have been used to treat a range of diseases, including cancers and autoimmune inflammatory conditions like Crohn's disease and rheumatoid arthritis. Because these drugs are created from natural sources, they can be expensive. As patents expire, there is an opportunity for companies to provide a more cost-effective alternative that comes from the same natural source and is highly similar in structure to the original biologic. These products are known as biosimilars, and their availability has become important in increasing access to these high-cost medicines around the world.
There are some big differences in the drug development process between biologics and biosimilars. When starting with a new chemical entity, a lot of the development work is focused on demonstrating the safety and efficacy of the drug within multiple individual indications. This includes thorough studies for immunogenicity to ensure patients aren't likely to experience an untoward immune response when exposed to the new entity.
Decades later, biosimilar manufacturers can benefit from much of this work. According to Ian Hoban, business development director and lead for the Clinical Trials Solutions service at Abacus Medicine Pharma Services, their main concern is demonstrating a high level of 'biosimilarity' in terms of the chemical structure and biological activity of their drug.
"In the pre-clinical stage, biosimilar manufacturers need to get a real understanding of the brand that's on the market in terms of where its activity sits versus the product they've created," he explains. "They usually need to look at multiple batches of the reference product to understand the inter-batch variability. All live substances do mutate so there can be variability even within batches but certainly between them."
When it comes to later-stage clinical trials, biosimilar manufacturers tend to run one big clinical study comparing their product against the originator brand, says Hoban. "You've got a very short development process compared to a new molecule."
It may be quicker, but nothing is ever easy in the clinical trial world. There is ferocious competition between the large number of biosimilar companies that have come to market over the last ten to 15 years, meaning there is always an emphasis on speed.
"There are obvious advantages to being the first (or one of the first) to market in terms of exploiting the opportunity post-loss of exclusivity of the existing brand," explains Hoban. "If you're third, fourth or fifth on the market, you might even decide that it's not worth launching, depending on the commercial landscape with that biosimilar moving forward. Because of this rush to market, there are probably decisions being made based on where biosimilar developers think they are versus the competition, and the size of the opportunity in the global market."
In addition, acquiring the right amount of reference product in the right condition can be another difficult challenge to navigate in a biosimilar trial.
Evaluating comparator sourcing strategies for biosimilar drugs
There are two key methods used within comparator sourcing, and an effective strategy often utilises a blend of the two.
The first involves sourcing directly from the manufacturer of the original brand and seeing if they will support the trial. Many big pharma companies are happy to do so and feel obliged to aid the development of new biosimilar medicines due to their corporate responsibility to support improvement of global access to medicines. This route enables large quantities of reference medicine to be sourced at relatively low risk.
On the other hand, some manufacturers may scrutinise the trial and choose not to support it from a scientific basis. For this reason and from a competitive intelligence perspective, biosimilar manufacturers often would prefer to fly below the radar, something that's impossible with the direct approach. Other complications with going direct include longer lead times and higher prices. In addition, this method isn't suited for multiple batch sourcing due to the numerous affiliates and decision makers involved in the process.
The second method is called open-market sourcing and this allows biosimilar developers to source product inconspicuously. It can also mean lower prices and shorter lead times, although a potential drawback is a higher number of repackaging print runs due to the receipt of multiple batches in a late-stage trial. This sourcing needs to be carried out responsibly to ensure that patients in target markets are not compromised by shortages being created locally and to ensure that the sourcing remains sustainable for the life of the trial.
For pre-clinical sourcing in biosimilar development, where a variety of batches are required, open-market sourcing is ideal. However, visibility of specific batches in multiple markets is not easy. This is where partnering with a skilled and experienced comparator sourcing company like Abacus Medicine Pharma Services becomes vital.
"It's not always easy to understand what batches are in a given market, most wholesalers don't trace batch numbers. This is an area of expertise for our Clinical Trial Solutions service. Our parent company, Abacus Medicine, is a distributor of original prescription medicines, requiring continuous sourcing of products from all over Europe. Many of these products are being developed by biosimilar manufacturers.
"We've invested heavily in analytical tools to enable a good product profile by market of what current batches are available, in what quantities and at what price, as well as with what documentation can be obtained for key brands. We can very quickly pull together a programme of sourcing for multiple batches across multiple markets for a biosimilar developer," says Hoban.
Thanks to these capabilities, biosimilar trials are becoming somewhat of an area of expertise for us. "We work with several large, global players where we have delivered their entire preclinical sourcing in multiple batches and been very successful. It has become clear that we have the expertise to offer specialised sourcing services for the biosimilar market."
To learn more about one biosimilar case study where Abacus Medicine Pharma Services delivered, download the whitepaper below.