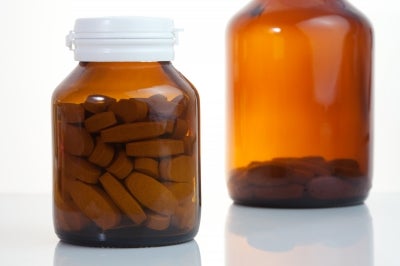 Benzodiazepines, a class of drugs used to treat anxiety and sleep disorders, may increase the risk of dementia in people aged 65 and over, new research suggests.
Scientists at the University of Bordeaux found that patients in this age group who start taking the drug have a 50% increased risk of developing dementia within 15 years.
Benzodiazepines, which include Roche's Valium (diazepam), are widely prescribed in many countries, including France, where 30% of over 65s take them.
Many patients take the drug for years despite guidelines suggesting it should be limited to a few weeks.
Authors of the study, published in the British Medical Journal, said that "considering the extent to which benzodiazepines are prescribed and the number of potential adverse effects, indiscriminate widespread use should be cautioned against".
The research examined 1063 men and women with an average age of 78 in France over 20 years. None of the participants had dementia at the start of the study in 1987 and had never taken benzodiazepines.
Scientists found that 95 of the patients started taking benzodiazepine during the study and 253 cases of dementia were confirmed after a 15 year follow-up. Thirty patients who were found to have dementia were benzodiazepine users.
They say that their data adds to the accumulating evidence that the use of benzodiazepines is associated with increased risk of dementia and, if true, that this "would constitute a substantial public health concern".
Alzheimer's Research UK director of research Dr Eric Karran said that while more research is needed to understand why benzodiazepines may be associated with an increased risk of dementia, the study highlights the importance of careful drug prescription.
"Research is vital for helping to assess both the benefits and the potential drawbacks of drugs in different groups of people, which can have real implications for clinical practice. With 820,000 people living with dementia in the UK and those numbers increasing, it is important that we continue to invest in research to understand the risk factors of dementia," said Karran.
---
Image: Benzodiazepines is a class of drugs that is widely prescribed in many countries. Photo: Courtesy of FreeDigitalPhotos.net.