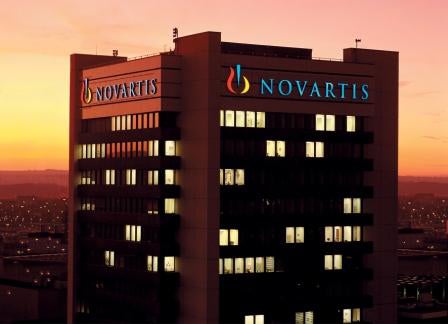 Switzerland-based pharmaceutical company Novartis has been buoyed by the European approval of Afinitor to treat a specific kind of breast cancer.
Afinitor, used to treat post-menopausal women with advanced hormone-receptor positive, HER2-negative breast cancer, is a first in class mTOR inhibitor that has already received US approval.
The drug has already been approved to treat four other forms of cancer, including a rare form of pancreatic cancer and cancer of the kidney.
Afinitor has been designed to be prescribed in combination with Pfizer's Aromasin to treat women whose cancer has recurred or progressed despite treatment with two other medications.
Novartis Oncology president Hervé Hoppenot heralded the drug's approval, declaring it as the first major advance for women with hormone receptor-positive advanced breast cancer since aromatase inhibitors were introduced.
"Treatment with Afinitor gives women a new option in the battle against this advanced form of breast cancer, where there remains a significant unmet need," added Hoppenot.
The approval was based on the positive results of the phase three breast cancer trials of oral everolimus-2 (BOLERO-2) trial, which found that treatment with Afinitor plus exemestane more than doubled median progression-free survival to 7.8 months in comparison to 3.2 months with exemestane alone.
---
Image: Novartis corporate headquarters, located in Basel, Switzerland. Image courtesy of Novartis.