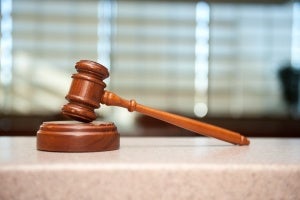 A US appeals court ruled on this week that drug companies can develop generic versions of fish oil-derived, high-cholesterol drug Lovaza.
Pronova BioPharma Norge, which holds the patent for Lovaza, filed a patent infringement lawsuit in Delaware against Teva Pharmaceuticals USA and Par Pharmaceutical Inc in order to prevent them from bringing out a generic version of the drug, reports Reuters news agency.
Sales of the drug, marketed by GlaxoSmithKline, were $916m in 2011 in the US.
A Delaware judge agreed that patents of Pronova, bought out by German chemicals firm BASF this year, were valid and would be infringed by a generic product.
However, the US Court of Appeals for the Federal Circuit did not agree with the lower court's ruling and stated that one of the patents was invalid.
Since another expired in March, the appeals court reversed the lower court's decision.
The company still has the option to appeal the decision at the US Supreme Court.
---
Image: Sales of the Lovaza were $916 million in 2011 in the US. Photo: courtesy of Jason Morrison.