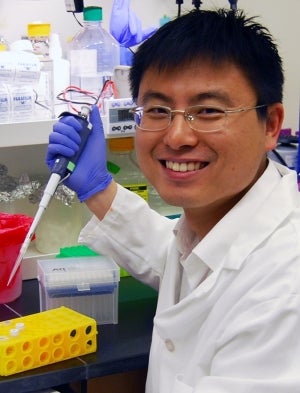 Scientists at Scripps Research Institute (TSRI) in California, US have come up with a new technique for identifying antibodies with therapeutic effects.
TSRI's new method, which has been presented in the latest issue of the Chemistry and Biology journal, uses a 'reporter system' in test cells that signals with a fluorescent light when an antibody activates a receptor or another targeted signalling pathway.
The method can be implemented by an automated system that introduces antibody genes to millions of test cells and detects the cells that give off fluorescence.
The automated method allows for the screening of two million test cells per hour, and will help accelerate the process of discovering new therapeutics and laboratory reagents, according to TSRI.
TSRI's Lita Annenberg Hazen Professor of Immunochemistry Richard A. Lerner said: "For the first time, we have a selection method whose power matches the vast diversity of the antibody repertoire."
As a demonstration, the method was used in the discovery of an antibody that mimics thrombopoietin (TPO), a hormone that controls the production of clot-making platelets in blood.
The newly-discovered antibody has now been licensed to a pharmaceutical company for further development.
TSRI research associate and first author of the study Hongkai Zhang said: "The time from selection of the target through discovery of the antibody and completion of initial animal tests totalled only about five months."
---
Image: TSRI research associate and first author of the study, Hongkai Zhang. Photo: Courtesy of The Scripps Research Institute.