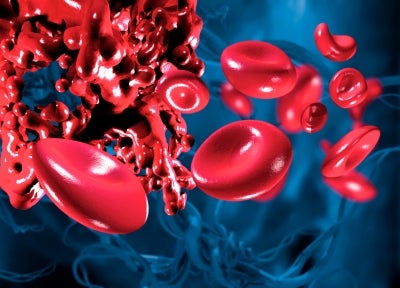 Janssen Pharmaceuticals and partner Bayer Healthcare have received approval from the US Food and Drug Administration for their blood-thinning drug Xarelto.
Xarelto is the first and only oral anticoagulant approved to treat deep vein thrombosis (DVT) and pulmonary embolisms (PE) without the need for injections or routine blood monitoring.
The FDA approved the drug for the new indications on a priority review timeline of six months instead of 10 months.
Janssen senior director for clinical development and medical affairs Dr Larry Fields said; "Today's FDA approvals of Xarelto offer physicians an effective, safe and convenient medication for treating patients with a DVT or PE, while reducing their risk of recurrent events."
The drug was previously approved for reducing the risk of stroke in patients with nonvalvular atrial fibrillation, and reducing the risk of DVTs and PEs associated with hip or knee replacement surgery.
"We are pleased the FDA has broadened the indications for Xarelto to include these new uses," added Fields.
The approvals of Xarelto for the three new uses were based on data from the global EINSTEIN programme, which included two Phase III studies evaluating the safety and efficacy of the drug in the treatment of patients with acute symptomatic DVT or PE and the prevention of recurrent, symptomatic DVT and PE.
A third Phase III study evaluated the safety and efficacy of Xarelto in the long-term prevention of recurrent symptomatic DVT and PE.
Dr Jack Ansell, professor of medicine at the New York University School of Medicine commented; "Xarelto provides a single-drug treatment option from the moment of diagnosis through the completion of therapy, and in the initial treatment phase, it can cut a patient's risk of major bleeding by nearly half."
"Venous blood clots are associated with a high risk of serious complications, so the approval of Xarelto will immediately impact how we treat these patients and may set a new standard of care."
---
Image: Each year up to 900,000 Americans experience a DVT or PE, resulting in up to 300,000 deaths. Photo: Courtesy of FreeDigitalPhotos.net.