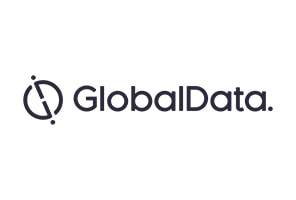 On July 24, 2017, ViiV Healthcare announced positive results from 96-week data obtained from a Phase IIb, open-label study (LATTE-2) investigating the safety and efficacy of a two-drug, long-acting injectable anti-HIV formulation composed of ViiV's cabotegravir and Janssen's Edurant (rilpivirine).
Depending on the final outcomes of the upcoming pivotal trials, GlobalData anticipates that cabotegravir/rilpivirine (CABO/RIL) could drastically improve adherence in those HIV patients who find it difficult to fully comply with oral daily regimens, thus reducing the risk of treatment-acquired drug resistance.
In fact LATTE-2 compared ViiV's and Janssen's novel intramuscular formulation with a daily oral regimen composed of CABO and a nucleotide reverse transcriptase inhibitor (NRTI) backbone, Epzicom (abacavir/lamivudine), in virally suppressed patients. The outcomes of the study, which were presented at the annual conference of the AIDS Society in Paris, showed that viral suppression rates (defined as HIV-1 RNA <50c/mL) for the two-drug injectable regimen—administered every eight weeks or every four weeks—were 94% and 87%, respectively, and comparable to the rate observed in subjects continuing with a three-drug oral regimen (84%). Importantly, the trial also showed that CABO/RIL has a positive safety and tolerability profile, with injection site reaction, nasopharyngitis headache, and diarrhea being the most frequent adverse events (AEs) associated with its administration.
ViiV's announcement comes on the heels of Gilead's positive 48-week results from its Phase III trial evaluating bictegravir/emtricitabine/tenofovir alafenamide (BIC/FTC/TAF), which is expected to reach the US market next year. Nevertheless, tenofovir is associated with multiple contraindications, and daily oral therapies may not be easily tolerated by some patients, often leading to poor treatment compliance and, consequently, to a higher risk of developing resistance. Therefore, GlobalData is confident that despite the strong clinical profile of BIC/FTC/TAF and other oral single-tablet regimens (STRs), CABO/RIL should be able to occupy a solid niche in the HIV marketplace as a first-in-class long-acting agent if its clinical development advances smoothly.
Importantly, CABO/RIL could positively impact the HIV treatment algorithm by potentially replacing NRTI-containing oral regimens, as NRTIs are associated with long-term AEs, such as bone demineralization and kidney failure. Being the company's second investigational NRTI-free regimen in late-stage clinical development, CABO/RIL reflects ViiV's ambitious strategy of developing innovative HIV regimens. Given the fact that the International Antiviral Society has elevated integrase inhibitor (INI)-based regimens as optimal treatments for first-line HIV therapy, GlobalData assumes that CABO/RIL will rapidly garner a solid portion of the market share following its expected US launch in 2020.
Although a cure for HIV is still far from being developed, novel and upcoming HIV treatments that are associated with positive safety profiles, as well as reduced pill burden, are certainly proof of how new health technologies and strong commitments from drug manufacturers can heavily impact the management of life-threatening diseases, as well as positively improve the quality of life of many patients.