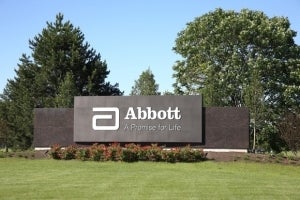 Abbott's interferon-free investigational regimen for the treatment of hepatitis C has successfully suppressed the virus during a Phase IIb study.
Initial results from the study show a sustained virological response 12 weeks after treatment in 99% of treatment-naïve and 93% of null responders for genotype 1 hepatitis C patients.
During the study, dubbed Aviator, patients received a combination of ABT-450/r, ABT-267, ABT-333 and ribavirin for 12 weeks, with the results helping Abbott decide on a regimen for late-stage clinical trials.
Should these late-stage trials prove successful, Abbott hopes to market a new hepatitis C therapy in 2015.
Any such drug could prove to be hugely successful for the company, with Abbott suggesting annual sales could surpass $2bn.
Virginia Mason Medical Center Liver Center of Excellence director Kris Kowdley highlighted the significant unmet medical need for genotype 1, the most common form of hepatitis C in the US and Europe.
"Results from this Phase IIb study suggest that sustained virological response can be achieved without interferon in a high proportion of genotype 1 patients, including patients who have not responded to previous treatment. This is exciting news as we continue to study treatment options for patients," said Kowdley.
Abbott Infectious Disease Development divisional vice president Scott Brun echoed Kowdley's sentiments, adding; "The ability to show sustained virological response in these patient populations, without the use of interferon, is extremely encouraging."
---
Image: Abbott corporate headquarters, located in Illinois, US. Photo: Courtesy of Abbott.