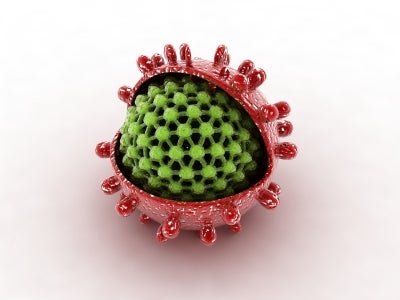 Abbott Laboratories has unveiled positive data from two separate Phase 2 studies of drugs designed to treat hepatitis C (HCV).
In its co-pilot study involving 50 treatment-naïve patients with genotype 1, the most common type of HCV, different doses of ABT- 450, a protease inhibitor, combined with polymerase inhibitor ABT-333 and an existing anti-viral drug called ribavirin were administered for 12 weeks.
Results showed a sustained virological response in over 93% of patients post treatment.
In a second "Pilot" study, 91% of genotype 1 infected, treatment-naïve patients taking ABT-450 and polymerase inhibitor ABT-072 combined with ribavirin administered for 12 weeks, achieved sustained viral response at 24 weeks.
Chief of hepatology at Cedars-Sinai Medical Center in California and lead investigator of the Co-Pilot Study Fred Poordad said, "We are extremely encouraged to see this level of sustained response with only 12 weeks of therapy in patients who were new to treatment, and to see a response in patients who had failed past treatment because options to cure this population are limited."
"These data suggest that an interferon-free, all-oral regimen of direct-acting antiviral medications could be an important new treatment option for HCV." added Poordad.
Abbott's news follows yesterday's announcement from Scripps Research Institute that it has discovered a potential target for a hepatitis C vaccine.
Researchers at the institute found antibodies that can prevent infection from widely differing strains of the virus in cell culture and animal modes.
The current leading treatment for the virus, which has infected 130 to 170 million people worldwide according to the World Health Organization estimates, involves a 12 to 36-week course of the immune-stimulating protein interferon-alpha, ribavirin and HCV protease blocker.
Caption: HCV has has infected 130 to 170 million people worldwide according to the World Health Organization estimates. Credit: sscreations