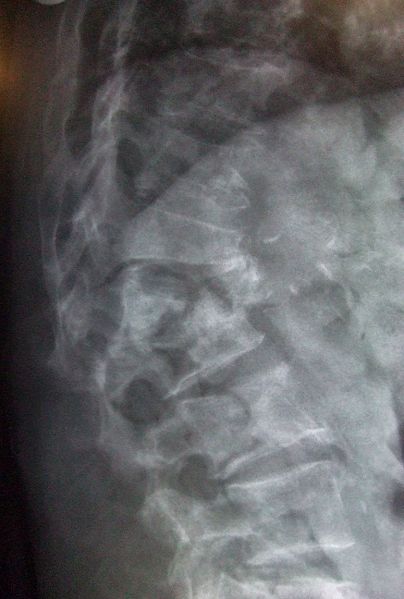 Belgian biotech firm Ablynx has granted a licence to a China-based Eddingpharm to develop and commercialise its anti-RANKL Nanobody, ALX-0141, in parts of South East Asia for conditions such as osteoporosis and bone metastases.
ALX-0141 is a sequence optimised Nanobody that targets the receptor activator of nuclear factor kappa B ligand (RANKL).
Under the deal, Eddingpharm will be responsible for the clinical development, registration and commercialisation of anti-RANKL Nanobody therapeutics in China, while Ablynx will use the data generated by Eddingpharm to support potential licensing discussions in other regions such as Hong Kong, Macau and Taiwan.
The deal will see Eddingpharm provide an upfront payment of €2m to Ablynx, which is also eligible to receive commercial milestone payments plus tiered, double-digit royalties of about 20%, based on annual net sales of ALX-0141 generated by Eddingpharm in China.
ALX-0141 is a bivalent bi-specific therapeutic molecule composed of two nanobodies targeting the RANKL and is linked to a nanobody that binds to human serum albumin, extending the drug's in vivo half-life that may lead to preferential targeting of diseased tissue.
According to the company, the Phase I trial carried out in healthy post-menopausal women demonstrated that a single administration of ALX-0141 has a strong and very long-lasting inhibitory effect on bone resorption biomarkers and was well-tolerated with no serious adverse events or dose-limiting toxicity.
Ablynx chairman and CEO Edwin Moses said: "Eddingpharm is well-positioned to further develop and commercialise ALX-0141 in Greater China, which represents a rapidly growing area for bone related disorders."
"Together with Ablynx, we are committed to bringing this innovative medicine to millions of patients in the region."
Eddingpharm founder, chairman Ni Xin said: "Together with Ablynx, we are committed to bringing this innovative medicine to millions of patients in the region."
ALX-0141 is used for a range of indications, including the prevention of osteoporosis, bone metastases in cancer and bone erosion associated with rheumatoid arthritis.
Ablynx is specialised in the discovery and development of Nanobodies, a novel class of therapeutic proteins based on single-domain antibody fragments, for many serious human diseases such as inflammation, haematology, oncology and pulmonary disease.
Nanobodies are antibody-derived therapeutic proteins that contain the unique structural and functional properties of naturally occurring heavy-chain antibodies.
---
Image: Multiple osteoporotic wedge fractures demonstrated on a lateral thoraco-lumbar spine X-ray. Photo: courtesy of Rosarinagazo.