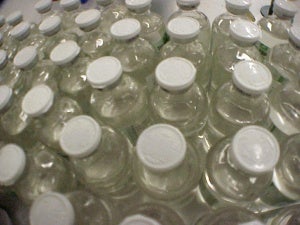 Takeda Pharmaceutical Company and Advinus Therapeutics have announced they are entering into a three-year collaboration to develop therapeutic novel drugs.
The collaboration will focus on therapeutic areas such as inflammation, CNS and metabolic diseases.
In the terms of the signed agreement, Takeda will receive worldwide commercial rights to drug candidates developed under the agreement.
Advinus will receive $36 million in research funding over the term of the collaboration, $9 million in milestones leading to candidate selection, and is also eligible to receive future clinical and regulatory milestone payments of up to $45 million per product, plus royalties on product sales worldwide.
Chief Executive Officer of Advinus, Dr Rashmi Barbhaiya, said: "Advinus team is delighted that its biggest ever collaboration has been made possible by Takeda's visionary leadership and their confidence in the founding principles that aim to create these new R&D opportunities."
Advinus is a private Indian drug development company primarily focused on research and the discovery and development of proprietary new medicines for metabolic and inflammatory diseases.
Takeda Pharmaceutical, located in Osaka, is Japan's biggest pharmaceutical company and is a research-based global company.
"The collaboration will focus on therapeutic areas such as inflammation, CNS and metabolic diseases."
Takeda recently acquired LigoCyte Pharmaceuticals, whose lead product is a vaccine to prevent norovirus gastroenteritis is in phase I/II of clinical development. The deal was completed for an upfront payment of $60 million.
General Manager of the Pharmaceutical Research Division of Takeda, Dr Paul Chapman said of Takeda's new contract with Advinus: "Collaboration with Advinus is one of our initiatives to enhance our research productivity.
"We are very excited to partner with Advinus as they have innovative approaches to efficiently generate INDs that will further strengthen Takeda's drug discovery capabilities, while also enhancing our pipeline."
---
Caption: Takeda and Advinus hope to develop novel theraputic drugs. Credit: Ana Labate.