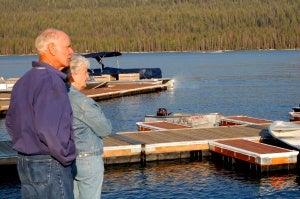 Loss of memory and concentration in elderly people could be caused by regular use of common medications prescribed for anxiety and allergies.
A study conducted by, Montreal Geriatric University Institute (MGUI) found that amnestic and non-amnestic deficits, such as lack of concentration and attention, can be caused by episodic usage of many medications.
The study also found that 90% of people aged 65 and over take at least one prescription drug, 18% of which report problems with memory and have mild cognitive defects.
After previous research indicating that a link may exist between memory and prescription medication, Research Chair at the MGUI Dr Cara Tannenbaum and her colleagues investigated which medications could be identified as being detrimental memory and concentration.
The study examined 162 experiments on treatments with the potential to bind to histamine, cholinergic, GABAergic or opioid receptors in the brain, 68 of which were benzodiazepines, a class of drugs used to treat anxiety and insomnia.
Dr Tannenbaum and her team discovered benzodiazepines constantly cause impairments in memory and concentration, with a dose-related increase.
They also found evidence in 15 trials on tricyclic antidepressants and 12 trials on antihistamines that both cause deficits in attention and information processing.
Dr Tannenbaum said; "Despite the known risks, it may be better for some patients to continue their medication instead of having to live with intolerable symptoms. Each individual has a right to make an informed choice based on preference and a thorough understanding of the effects the medications may have on their memory and function."
The findings support the Revised Beers Criteria's research, published earlier in the year by the American Geriatrics Society, that suggested senior citizens should avoid sleeping pills, including first-generation antihistamines and tricyclic antidepressants.
Another study published in the Journal of the American Geriatrics Society also had similar findings. After studying the effects of exposure to anticholinergic medications used to treat gastrointestinal and respiratory disorders on 500 relatively healthy 65 plus individuals, it found that medications with anticholinergic properties may have detrimental effects on memory and the ability to perform daily living tasks, such as shopping and managing finances.
---
Image: Medication for other ailments may be detrimental the memory and concentration of elderly people. Photo: Courtesy of Ben Earwicker.