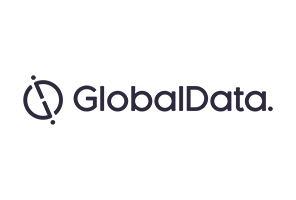 On May 12, Ardelyx , a US-based clinical-stage company focused on the development of treatments for cardio-renal and gastrointestinal (GI) diseases, announced positive top-line results from the T3MPO-1 Phase III study for the use of tenapanor to treat patients with constipation predominant Irritable Bowel Syndrome (IBS-C). Tenapanor is also being evaluated in two more double-blind, placebo-controlled, randomized Phase III trials (T3MPO-2, and T3MPO-3) for the treatment of IBS-C. GlobalData anticipates the drug to face fierce competition from Ironwood/Allergan /Astellas' Linzess/Constella (linaclotide) and Synergy Pharma's Trulance (plecanatide) despite both its novel mechanism of action and its potential to offer an efficacious and safe treatment for IBS-C.
Tenapanor is a first-in-class, oral sodium-hydrogen exchanger 3 (NHE3) inhibitor that works primarily in the gut. The drug has minimal systemic effects, and as such presents a favorable safety profile. In the gut, tenapanor reduces the absorption of dietary sodium, resulting in increased fluid retention and stool loosening, which relieves constipation. The drug also relieves abdominal pain associated with IBS-C; however, the mechanism for the reduction in abdominal pain remains unknown and is currently under investigation.
T3MPO-1 was a 12-week, double-blind, placebo-controlled, randomized Phase III trial that evaluated the efficacy and safety of tenapanor in 610 patients with IBS-C. The primary endpoint of the trial was the combined response rate (CRR) of two parameters—an increase in the complete spontaneous bowel movement (CSBM) and a reduction in the abdominal pain—both occurring together for at least six of the 12 weeks. After six treatment weeks, CRR was seen in 27% and 18.7% of patients in the tenapanor (n=309) and placebo (n=301) groups, respectively (p=0.02). An increase of ≥1 CSBM from baseline was observed in 33.9% and 29.4% of patients (p=0.27) in the tenapanor and placebo groups, respectively. Additionally, a reduction in abdominal pain of ≥30% was observed in 44.0% and 33.1% of patients (p=0.008) in the tenapanor and placebo groups, respectively.
Furthermore, tenapanor was well-tolerated and its safety was consistent with previous trial data. Diarrhea was seen in 14.6% and 1.7%, and nausea was observed in 2.6% and 1.7%, in the tenapanor and placebo treatment groups, respectively. A total of 5.9% of tenapanor- and 0.6% of placebo-treated patients discontinued the study due to diarrhea. As tenapanor is Ardelyx's leading pipeline product, positive results in the first Phase III trial must be seen as a critical achievement for the company. However, considering Ardelyx's lack of experience in marketing pharmaceutical products, GlobalData anticipates the company will need to secure partnership and licensing agreements in order to boost the full commercial potential of tenapanor and expand the geographical coverage of the product.