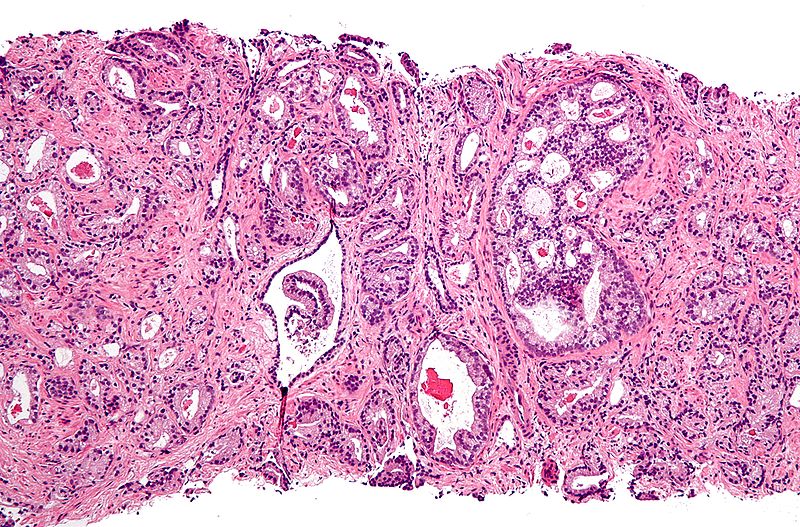 Bayer HealthCare has received marketing authorisation from the European Commission (EC) for its Xofigo (radium-223 dichloride) injection to treat patients with castration-resistant prostate cancer (CRPC), symptomatic bone metastases and no known visceral metastatic disease.
The approval of Xofigo 1000 kBq/ml is based on data from the Phase III ALSYMPCA (ALpharadin in SYMptomatic Prostate CAncer) trial and follows a positive recommendation from the European Committee for Medicinal Products for Human Use (CHMP) in September 2013.
ALSYMPCA trial principal investigator Christopher Parker said bone metastases occur in the majority of men living with castration-resistant prostate cancer and can result in pain and even death.
"The profound impact of bone metastases should therefore be a key treatment consideration for this disease," Parker added.
"Xofigo targets bone metastases, delivering a localised cytotoxic effect to offer patients prolonged survival, making it an exciting advance in the treatment of this cancer."
The injection is the first alpha particle-emitting radioactive therapeutic agent that has showed improvement in overall survival (OS) compared to placebo in the Phase III ALSYMPCA trial.
Its active moiety mimics calcium and selectively targets bone, specifically areas of bone metastases, by forming complexes with the bone mineral hydroxyapatite.
According to the company, the high linear energy transfer of alpha emitters leads to a high frequency of double-strand DNA breaks in adjacent tumour cells, resulting in a potent cytotoxic effect, while additional effects on the tumour microenvironment including osteoblasts and osteoclasts also contribute to the in vivo efficacy.
The company said that the alpha particle range from Xofigo is less than 100 micrometers, which minimises damage to the surrounding normal tissue.
The injection is also approved in the US for the treatment of patients with CRPC, symptomatic bone metastases and no known visceral metastases.
Bayer and Norway's Algeta signed an agreement in September 2009 for the development and commercialisation of Xofigo.
As part of the deal, Bayer will develop, apply for health authority approvals worldwide and commercialise Xofigo globally, while Algeta is co-promoting the injection with Bayer in the US.
---
Image: Micrograph showing a prostate cancer (conventional adenocarcinoma) with perineural invasion. Photo: courtesy of Nephron.