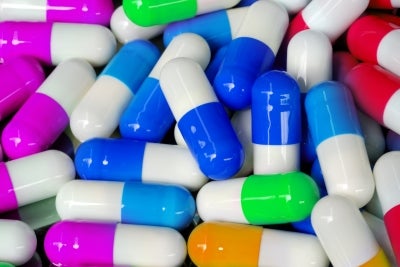 Pharmaceutical firms are using their financial resources to influence decisions made by the Polish government over drug recommendations, according a new study carried out by academics in the UK.
Cambridge sociologist Professor Lawrence King and his colleagues at the University of Leicester and London School of Hygiene and Tropical Medicine found that pharmaceutical firms had offered research grants to the Polish Agency for Health Technology Assessment (AHTAPol) to "win their hearts and minds."
The drug makers had also paid for and sponsored conferences held by the agency to encourage the reimbursement of novel drugs, the study found.
Three professors interviewed over 100 people involved in the technology assessment process and collected data from more than 270 scientific recommendations on drugs issued by the AHTAPol, which Poland's Minister for Health recently announced is in line to be replaced.
They found that an increasing number of drugs were being recommended for reimbursement, even though more than 50% of the drugs were not deemed cost-effective at their current pricing.
Professor King said; "Our research is the first to look at HTA in Poland, the country with the largest pharmaceutical market in Central Europe and one which faces huge popular pressure at reimbursing novel drugs – as well as suffering from an underfinanced healthcare system.
"The influence exerted by multinational drug companies calls into question the validity of Poland's HTA, given some of these conflicts of interest we've uncovered."
Dr Piotr Ozieranski at the University of Leicester said that the most troubling finding from the study is the extent of privatisation of state expertise by the pharmaceutical sector.
"Our interviews and official data show the excellent experts, educated with public money, are almost immediately captured by the pharmaceutical industry – able to offer them a much better deal than the AHTAPol," Ozieranski said.
King and his colleagues were also concerned by examples of behind-the-scenes political interference.
One interviewee, an AHTAPol official, said; "Sometimes there is political pressure on certain decisions, say, from various patient groups (often backed or created by the pharmaceutical companies) which accessed some places or organised media campaigns."
King and his colleagues suggest a broader use of professional codes of conducts for experts performing health technology assessments, tighter regulation of job seeking and employment after leaving the public sector and the disclosure of conflicts of interest in order to improve transparency and increase the efficacy of new drugs reaching the marketplace.
---
Image: Expensive and ineffective drugs are increasingly being recommended for marketing approval in Poland. Photo: Courtesy of FreeDigitalPhotos.net.