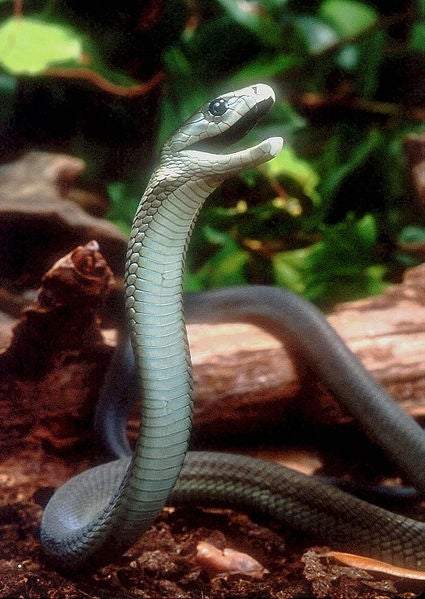 A powerful painkiller has been found in the toxic venom of the black mamba snake, scientists in France say.
The venom, said to be as powerful as morphine but without most of the side-effects, is able to abolish pain through the inhibition of acid-sensing ion channels (ASICs).
Snake toxin activating ASICs in nociceptive neurons has been recently shown to evoke pain, but a research team at the Institute of Molecular and Cellular Pharmacology near Nice discovered the opposite was true when ASICs are blocked in central or peripheral neurons.
The study, published in the journal Nature , shows that a new class of three-finger peptides, known as mambalgins, are not toxic in mice but show a potent analgesic effect that can be "as strong as morphine".
Tests on human cells in the laboratory have also showed the mambalgins have similar chemical effects in people, reports the BBC.
Morphine is an opioid receptor and its rapid blockade of this receptor often produces withdrawal symptoms such as headaches, difficulty thinking and vomiting.
Mambalgins tackle pain through a different route, which should produce few side-effects, researchers say.
The study indicates that mambalgins are able to block ASIC1a and ASIC2a subunits in central neurons and ASIC1b-containing channels in nociceptors to relieve pain.
---
Image: Peptides from the black mamba showed a potent analgesic effect in mice. Photo: Courtesy of Bill Love.