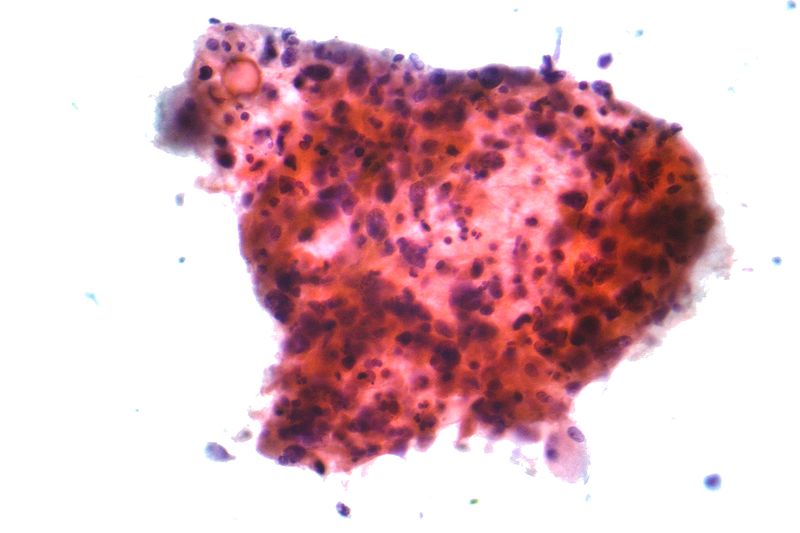 Boehringer Ingelheim has filed a marketing authorisation application to the European Medicines Agency (EMA) seeking approval of its oral triple angiokinase inhibitor nintedanib in combination with docetaxel for second-line treatment of advanced non-small cell lung cancer (NSCLC) of adenocarcinoma histology after first line chemotherapy.
When added to chemotherapy, nintedanib is claimed to be the first lung cancer treatment that extended patient survival beyond one year in a broad population of adenocarcinoma patients, after failure of initial chemotherapy.
Boehringer Ingelheim corporate senior vice-president of medicine Klaus Dugi said nintedanib is a compound out of the company's new oncology research programme and is the second compound in its portfolio to be filed with the EMA.
"Improving patients' lives remains at the forefront of Boehringer Ingelheim's commitment to evidence based progress in the treatment of cancer," Dugi said.
The EU filing is based on the results of the international, double-blind, Phase III LUME-Lung 1 trial which compared nintedanib plus docetaxel to docetaxel and placebo.
During the trial in advanced NSCLC patients, the combination of nintedanib plus docetaxel showed a significant prolonged progression-free survival (PFS).
The results demonstrated that the patients in the placebo arm had an increase in median overall survival of 10.3 months after patients failed first-line chemotherapy compared to an increase of 12.6 months with nintedanib.
As per the data secured from the results, patients with adenocarcinoma who have failed initial treatment with chemotherapy received on average a 20% extension of overall survival.
LUME-Lung 1 is part of the broader LUME-Lung Phase III programme that is investigating the safety and efficacy of nintedanib in NSCLC patients after first line chemotherapy treatment.
"Improving patients' lives remains at the forefront of Boehringer Ingelheim's commitment to evidence based progress in the treatment of cancer."
Nintedanib is an orally bioavailable, indolinone-derived, receptor tyrosine kinase (RTK) inhibitor with potential antiangiogenic and antineoplastic activities.
It selectively binds to and inhibits vascular endothelial growth factor receptor (VEGFR), fibroblast growth factor receptor (FGFR) and platelet-derived growth factor receptor (PDGFR) tyrosine kinases, which may result in the induction of endothelial cell apoptosis and ultimately resulting in the inhibition of tumour cell proliferation and migration.
The drug is currently being investigated in patients with several solid tumours such as advanced NSCLC, ovarian cancer, liver cancer (hepatic cell carcinoma), kidney cancer (renal cell carcinoma), and colorectal cancer.
According to the company, adenocarcinoma is the most common type of lung cancer with over two-thirds of patients diagnosed at a late stage when curative treatment is no longer possible and all affected patients will progress and require second-line treatment.
Compared with other cancers, lung cancer causes more deaths with about one out of six patients survive five years from diagnosis.
---
Image: Micrograph of squamous carcinoma. Photo: courtesy of Nephron.