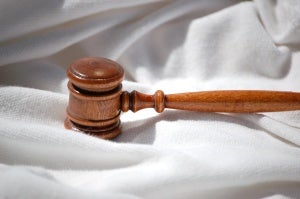 Boehringer Ingelheim Pharmaceuticals has agreed to pay $95m to resolve allegations it promoted three drugs for medical uses they were not approved for.
The settlement ends a Federal False Claims act lawsuit that claimed Boehringer Ingelheim falsely promoted stroke-prevention drug Aggrenox, chronic obstructive pulmonary disease drug Combivent and the high-blood-pressure drug Micardis.
The claims were brought to the Maryland court by whistleblower and former company sales representative, Robert Heiden, who will receive $17m of the payout.
The pharma company misleadingly promoted the three drugs for uses not approved by the US Food and Drug Administration, and also promoted another drug, Atrovent, used to treat chronic obstructive pulmonary disease, at doses exceeding those covered by federal health care programs.
Boehringer Ingelheim was also accused of paying healthcare professionals to participate in advisory boards, speakers' training programs, speaker programs and consultant programs in order to influence them into prescribing the drug.
"The pharma company misleadingly promoted three drugs for uses not approved by the FDA, and also promoted another drug at doses exceeding those covered by federal health care programs."
"Pharmaceutical companies cannot market drugs for unapproved uses, make unwarranted claims about their benefits, or pay kickbacks to doctors who prescribe them," US Attorney for Maryland, Rod J Rosenstein, told The Washington Post.
"Drugs should be marketed only for purposes for which they are deemed safe and effective, and a doctor's decision to prescribe a drug should not be influenced by his personal financial interest."
In conjunction with the settlement, Boehringer Ingleheim will also conduct internal reviews and impose new regulations in order to detect any behavior of this kind in the company quicker.
The federal government will receive more than $78m under the settlement, and state Medicaid programs will receive over $16m.
The FDA approved Aggrenox for the prevention of secondary strokes but the company also promoted it for myocardial infarction and peripheral vascular disease.
Combivent was approved to treat bronchospasm in patients with chronic obstructive pulmonary disease who are already taking bronchodilator and Micardis for high blood pressure, but Boehringer Ingelheim also Combivent for use prior to using a bronchodilator and Micardis for treatment of early diabetic kidney disease.
---
Image: Whistleblower and former Boehringer Ingelheim sales rep, Robert Heiden, will receive $17m from the settlement. Photo: Courtesy of Marcelo Gerpe.